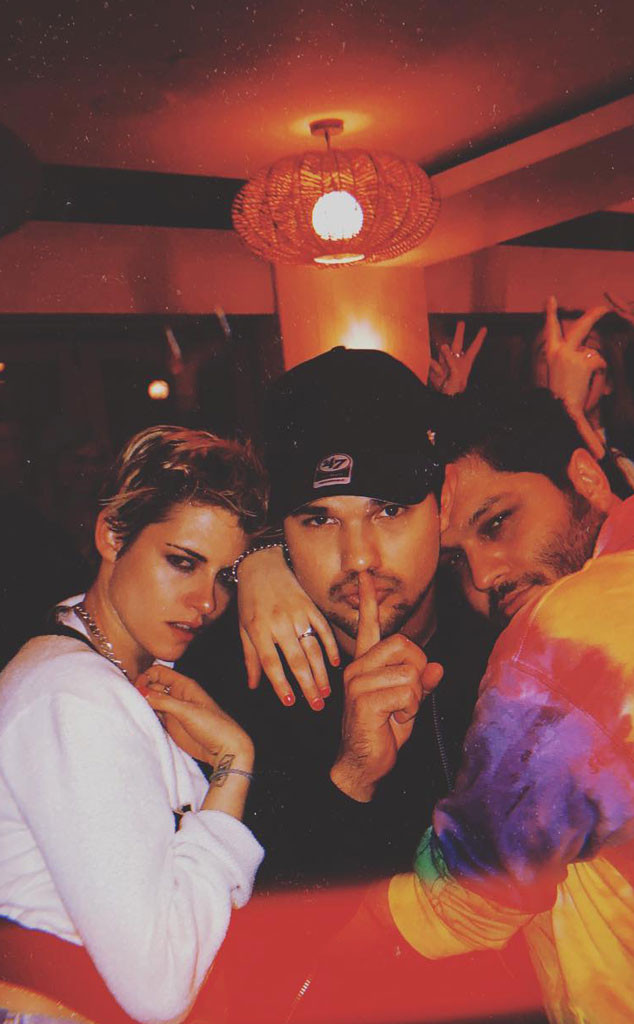 Instagram
There's nothing quite like a good ole reunion to ring in your birthday.
Taylor Lautner and Kristen Stewart made all Twilight fans' hearts beat a little bit faster on Monday night when they hung out on his big day. Lautner turned 27 and celebrity hairstylist CJ Romero posted a photo on Instagram of himself with the former co-stars in a funny embrace. The former Scream Queens actor held his finger to his lips in a "Shh" pose while Stewart rested her arm on his shoulder. Romero wrapped his arm around the birthday boy in a hug.
"Damn K looks sexy. T is a pretty little liar. And I look like I'm ready for bed," Romero captioned it.
Although Stewart's Bella Swan ended up with sparkly vampire Edward Cullen (unforgettably played by Robert Pattinson) in the books and movies, it's clear that she was Team Jacob last night.