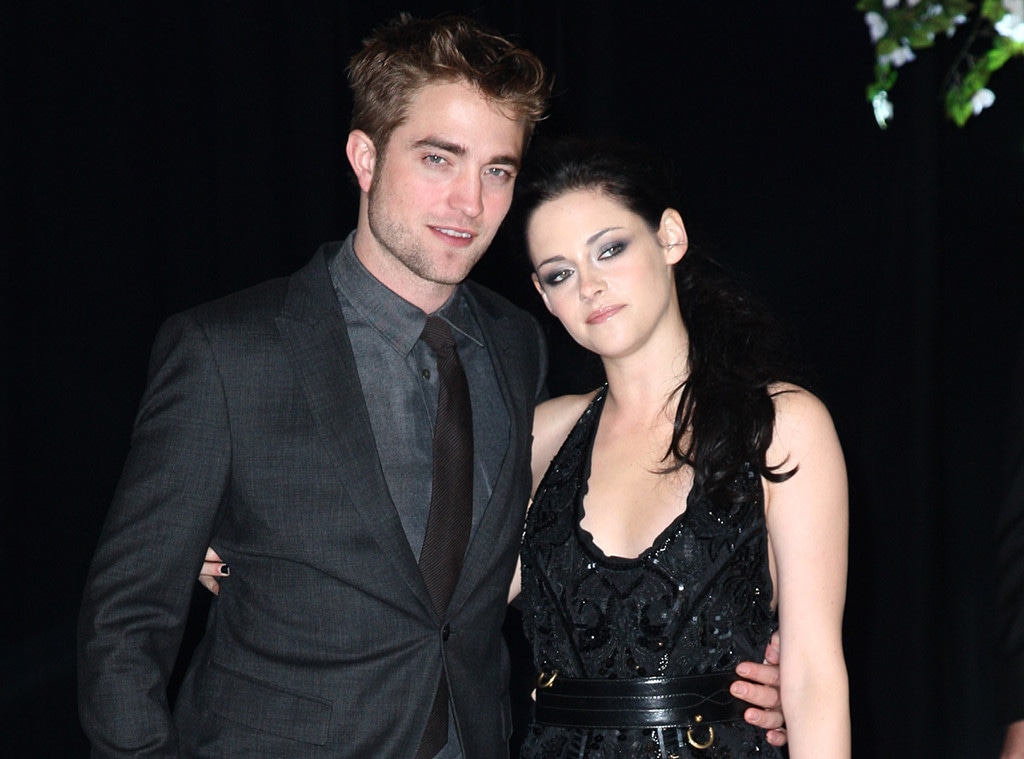 Dave Hogan/Getty Images
Kristen Stewart is reflecting on her romance with Robert Pattinson.
The actress, who was just 18 when she was thrust into the spotlight amid the Twilight craze, is opening about her relationship with the paparazzi and how that scrutiny impacted her romance with her former co-star. In a new interview with Howard Stern, Stewart explains how she's been constantly followed by photographers since she was a teenager, calling the paparazzi "thieves."
Discussing her relationship with Pattinson during the height of Twilight pandemonium, Stewart says they wanted to "keep it ours" and struggled over whether to share their romance openly or "put it on lock."
"But then you deprive yourself of so many experiences," Stewart, now 29, explains on The Howard Stern Show. "We didn't walk down the street holding hands because we were like, 'We don't wanna give it to 'em.' But then, we didn't get to walk down the street holding hands, and it sucked."
Later on in the interview, Stern notes that he believes falling in love on set is the "biggest mistake," but Stewart says there was "nothing I could do."
The Charlie's Angels star goes on to say that it's "weird" being honest about her relationship with Pattinson, and that she's never really been allowed to "say what happened."
"Because I was so self-conscious about seeming like an attention-seeker," Stewart explains. "We were together for years, that was my first [love]."
"He's the best," Stewart says of Pattinson.
Kevin Winter/Getty Images
When it comes to rumors that their relationship was fake, Stewart still can't believe the speculation, saying, "You really think at this point, after all these years, that's how I live my life?"
Stern goes on to ask Stewart, "Was there a point you would've gotten married? Do you think?"
"I don't know," a laughing Stewart replies. "I wanted to...yeah, no, I've never been in..."
"If he proposed, you would've gotten married," Stern says to Stewart.
"I don't know," Stewart shares. "I'm not a super duper traditionalist, but at the same time...every relationship I've ever been in, I thought that was it. I've never really been the most casual person."
When asked if she thinks she'll get married one day, Stewart—who is currently linked to Dylan Meyer following her split from Stella Maxwell—says she will "for sure." She evens goes on to share that she has plans for a future proposal, but she doesn't have the ring just yet!
"Are you in love right now?" Stern asks Stewart.
"Yeah...the answer is yes," Stewart confirms, adding that she'll "absolutely" propose. "I can't f--king wait."
Watch the videos above to find out what else Stewart had to say about her love life!