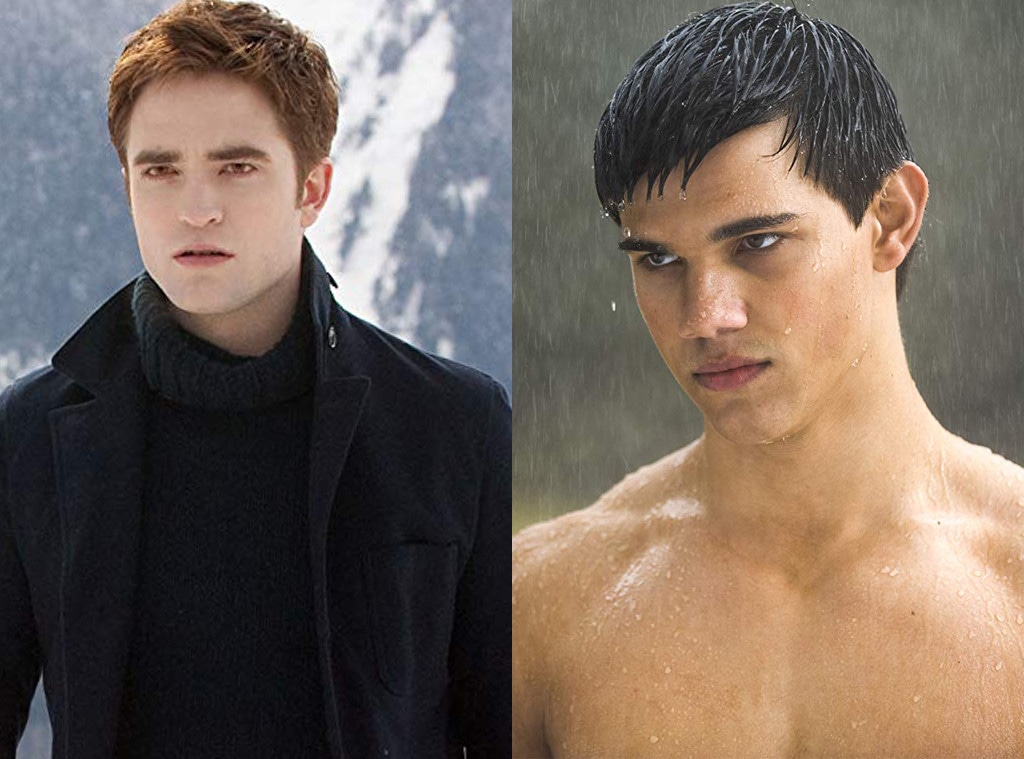 Summit Entertainment
Prepare to feel ancient, because Twilight is officially 10 years old!
Yes, the original film in The Twilight Saga starring Kristen Stewart as Bella Swan, Robert Pattinson as Edward Cullen and Taylor Lautner as Jacob Black is 10 years old today. Seriously, we can barely wrap our heads around this one. 
Sure, way older films like Mrs. Doubtfire are celebrating 25 years since its release this month, but there is something about the vampire film aging that doesn't sit well with us. Perhaps it's because in the books and in the films most of the characters don't age...like dreamboat Edward Cullen.
He does sparkle however, which is so bizarre and yet we find it so attractive...even 10 years after it first became a thing. The real question we have for all you Twihards now however is, are you Team Edward or are you Team Jacob?
We know you had a favorite when you first read the novels and saw the movies, but we want to know where you stand today.
10 years after Stephenie Meyer's book was first brought to life on the big screen, does your favorite remain the same?
Are you all in on Edward and his flawless completion, ability to hold a truck from crashing into the woman he loves and his hopeless romantic tendencies? Or, are you all about Jacob, the bruiting werewolf who can drive you on his motorcycle wherever you want and would fearlessly protect you like you were a part of his pack?
Looking back it's a pretty hard decision, but something tells us this is a no-brainer for most Twihards out there. Once an Edward or Jacob lover always an Edward or Jacob lover, right? Ya, that's what we thought.
In honor of the first film being around for a decade now (this is still so wild to us!), it's time to vote for your ultimate Twilight crush.
No matter what team you're on—team vamps sparkle, while team werewolves can run like the wind—the winner will still be a total hottie. So really, isn't it a win-win?
Twilight: Edward vs. Jacob Poll