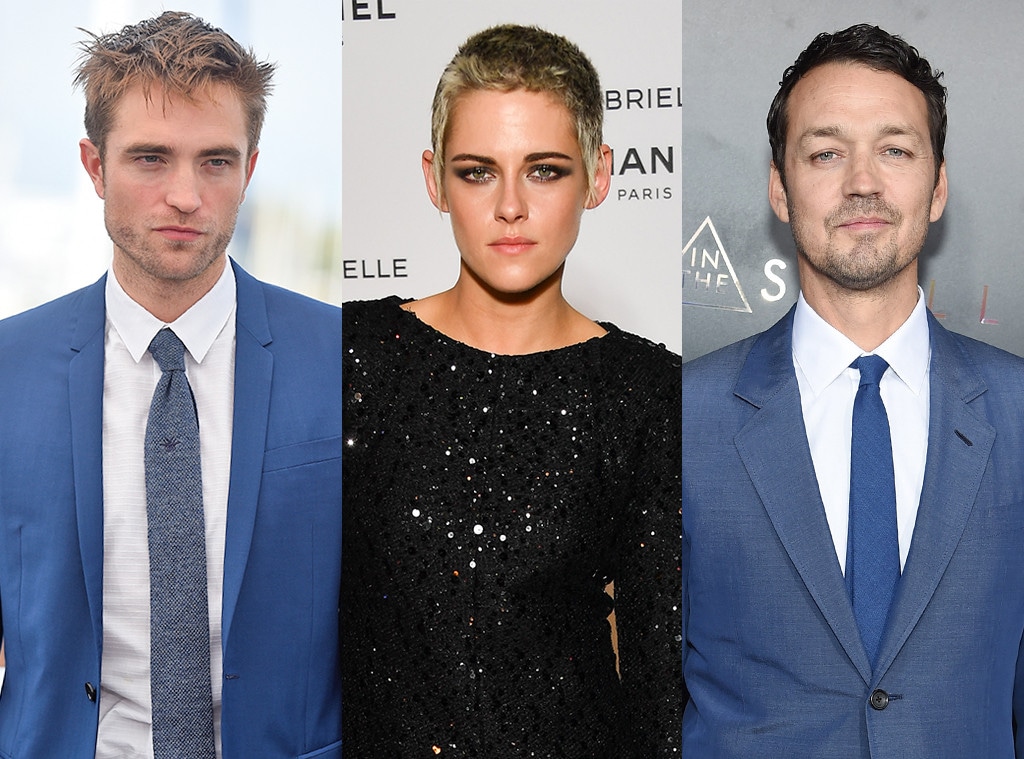 Getty Images
It's been five years (and one day) since the shocking photos emerged of Kristen Stewart cheating on Twilight co-star and real-life boyfriend Robert Pattinson with her married Snow White and the Huntsman director Rupert Sanders.
In another head-line making move, five years ago today, Kristen, who had always been media shy, issued a direct public apology to her jilted boyfriend of three years—and their picture-perfect love officially came crashing down.
The explosive scandal broke Twi-Hards hearts and almost ruined careers. Almost. But no so fast...
Despite the media massacre, the fall out, the real-life romantic saga that was more dramatic than the Twilight Saga, both K-Stew and R-Patz have moved on romantically and professionally from their days as Bella and Edward, and as Robsten.
From Kristen to Rupert and the wife he cheated on, let's see how all the key players have fared since those fateful photos surfaced...
Robert Pattinson: In 2014, the Brit gave an interview to Esquire U.K., and he spoke about his ill-fated relationship, saying, "S--t happens, you know? It's just young people...it's normal! And honestly, who gives a s--t?"
Earlier today, the 31-year-old Brit spoke to Howard Stern of his longtime relationship with FKA twigs, referring to her as his "sort of" fiancée.
Although he's found new love, he's still faced with the same problems of being in the public eye. He told the shock jock, "It's one of the most frustrating things in the world...you kind of get stuck in this position where like people…you have to make these decisions, like whether you want to let the crazy people in."
While the heartthrob has appeared in several films, no role has been comparable or as notable as glittering vampire Edward Cullen.
Kevin Winter/Getty Images
Kristen Stewart: In Kristen's public apology to Rob on July 25, 2012, she said, "I'm deeply sorry for the hurt and embarrassment I've caused to those close to me and everyone this has affected. This momentary indiscretion has jeopardized the most important thing in my life, the person I love and respect the most, Rob. I love him. I love him. I'm so sorry."
The two made up and then broke up for good in 2013.
Last year, the actress referred to her fling with director as "the scandal" and spoke candidly about how the public turned on her. "Women are so judgmental of each other. It's very innate, instinctive, f--ked-up, animal-like," she told Variety. "It was something that was a nuisance. How do you resent me if you've actually never met me?"
While neither party returned for the sequel, The Huntsman: Winter's War, she said it had nothing to do with the scandal. "It wasn't a situation where I got kicked off a movie because I got in trouble. We had been in talks months after that about making something work and it never came together."
As for her career, it appears to be on the upswing. Kristen did not film a movie in 2013, but since 2014 the films have been non-stop. In 2016, she starred in four movies and has three more movies lined up.
She's also moved on romantically to Stella Maxwell. The two crashed a wedding in Canada over the weekend.
Frazer Harrison/Getty Images for LACMA
Rupert Sanders: Soon after the story broke, the director issued a public apology to his wife of 11 years and their kids. "I love them with all my heart," he said (via a publicist). "I am praying that we can get through this together."
Over four years after the affair, the director was less apologetic. While promoting Ghost in the Shell, his first feature in five years, in April, the director was asked what he'd learned from the affair and the media frenzy that followed.
"You never know what's coming in life. Around every corner there's something unexpected, and that's life. You just have to brush yourself off and continue moving forward the best you can. Everyone makes mistakes. I am bound to make more mistakes, and I wouldn't expect my life to be exciting if I didn't," he told the U.K.'s Metro.
The director said that the bad publicity didn't help his career, but it wasn't a death sentence. "If you took people off the table for a momentary lapse there would be no one making art.
Liberty Ross: The woman who seemingly lost the most, is also the one who may have gained the most. After divorcing her husband, the model went on to marry super producer Jimmy Iovine, the co-creator of Interscope Records and the now chairman of Interscope Geffen A&M.
In a 2013 Vanity Fair profile, the Brit said of the time, "It was really the worst, really the worst." She continued, "I have no words to describe what we went through. But I think, for me, something always has to completely die for there to be a rebirth. And, for me, I feel like I'm going through a rebirth."
Interestingly enough, Liberty's brother Atticus Ross, an Academy Award-winning composer and close pal of Rupert's, also spoke with the magazine for the same 2013 feature and spoke about his sister's split and explained that he quickly went to his friend Jimmy Iovine, whom he said helped Liberty find a publicist who could help her navigate through the heightened media frenzy. 
"It was f--cking crazy. Liberty didn't know what was going to happen…I'm texting people because I know this is going to be huge. I knew this had all the makings of what our world has become. This is going to be f--cking big, and Liberty needs to be protected…I don't think people understand what being in the eye of the storm is like," said her brother.
The music mogul and the grieving wife were not were not together when the feature came out but clearly the seeds were planted. 
In 2014, Ross spoke to the Evening Standard about her new relationship, "I wasn't expecting to be with someone ever again; it all came out of the blue. We started off very much as friends. I'd never even heard of him and had no idea what he did. I think he loved that."
The lovebirds were married on Feb. 14, 2016 in a star-studded ceremony in front of 300 wedding guests.