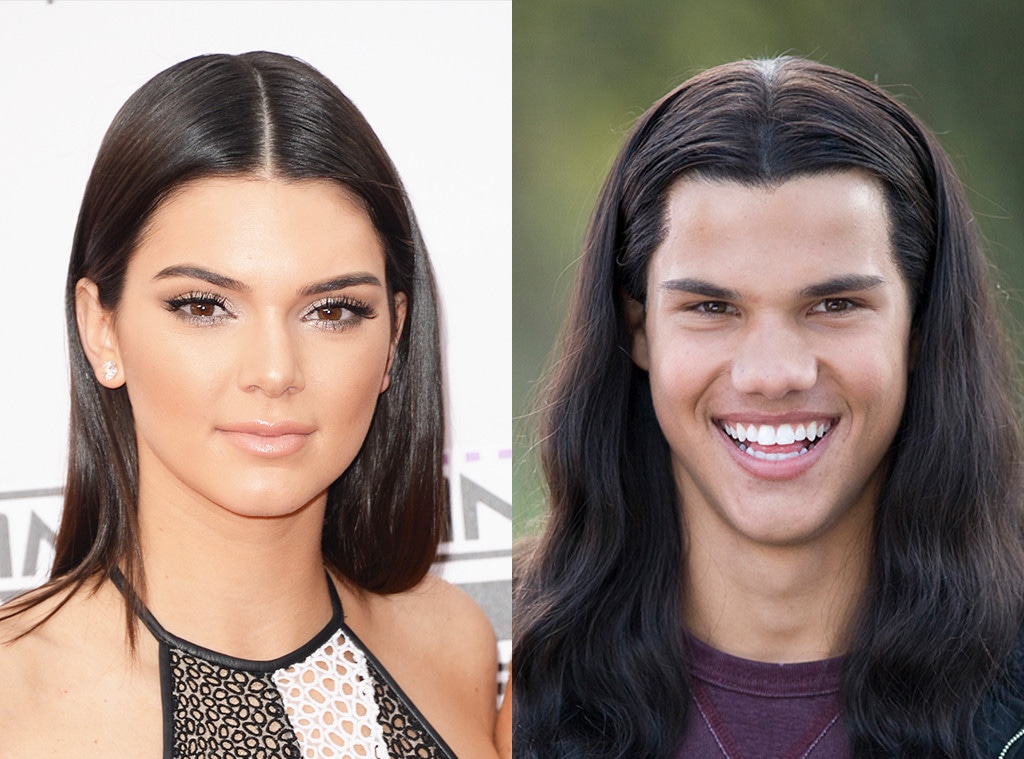 Getty Images; Summit Entertainment
Lest we forget the bitter rivalry that was #TeamJacob vs. #TeamEdward in the Twlight saga? 
On one hand, there was Robert Pattinson as Edward Cullen, the Adonis-like vampire who happened to sparkle in the sun like a fancy engagement ring. Plus, he had those blood-thirsty yet love-hungry eyes that attracted Kristen Stewart's Bella Swan in the first place. Sigh, teenage love.
Conversely, there's Taylor Lautner's emotionally-available werewolf character, Jacob Black. Jacob and his (very) chiseled abs represented the third part in a love triangle that involved Bella and Edward. Things got messy sometimes.
Nonetheless, Twilight turned 10-years-old on Wednesday and some of the stars are giving the movie that catapulted them to immense stardom a nostalgic shout-out.
Lautner took to Instagram on the anniversary and posted a tribute to the film and his fans. He also shared some information as to who inspired him and his werewolf glam-up. "It's been 10 years exactly since twilight was released in theaters," he wrote. "I thought I should take this moment to thank every single fan who has supported the franchise over the last decade."
Here's where it gets interesting. He continued, "but also to thank Kendall Jenner for being my hair inspo back in 07'. Thank you fans. And thank you Kendall. #headandshoulders"
The picture itself is a side-by-side meme of a 2014 Kendall Jenner and Jacob Black circa his look with very long hair. The text above the model's photo is "Expectation of hair behind the ear" and over the Jacob picture says "Reality."
They clearly both know how to rock the middle part.
At least he has a sense of humor!
Appropriately, the Scream Queens actor made the photo's geotag Forks, Washington. Do you think it's raining there today?
If you're curious about where the rest of the Twilight cast is today, take a look at the gallery below for all of your curious vampire needs.