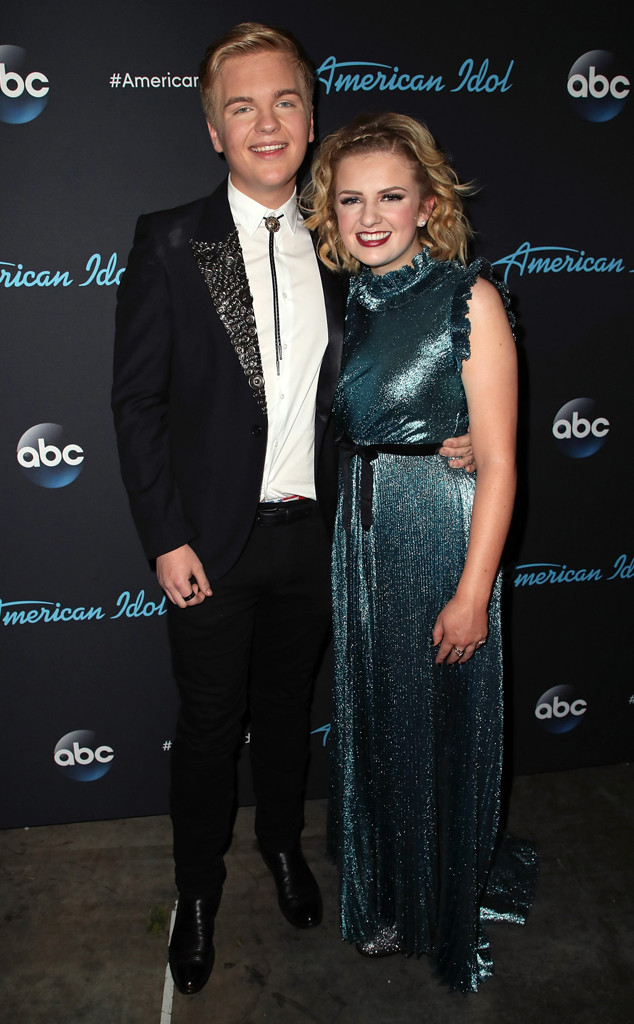 David Livingston/Getty Images
Nearly one year later and your American Idol finalists are still shining bright.
It's hard to believe that it's been close to 10 months since Ryan Seacrest announced Maddie Poppe was the winner while Caleb Lee Hutchinson came in a close second.
And while some contestants find themselves taking some much-deserved time off, these two finalists have been focused on creating new music for their loyal fans. At the same time, they've also been able to maintain a long-distance romantic relationship.
"She really is my best friend and everything," Caleb shared with E! News exclusively ahead of tonight's season premiere. "I kind of just talk to her throughout the day. If something happens, she's the person I want to talk to about it."
The feeling is mutual for Maddie who released her new single titled "Little Things" on Friday. After listening to the lyrics, fans instantly picked up on the fact that the song was inspired by her relationship with Caleb.