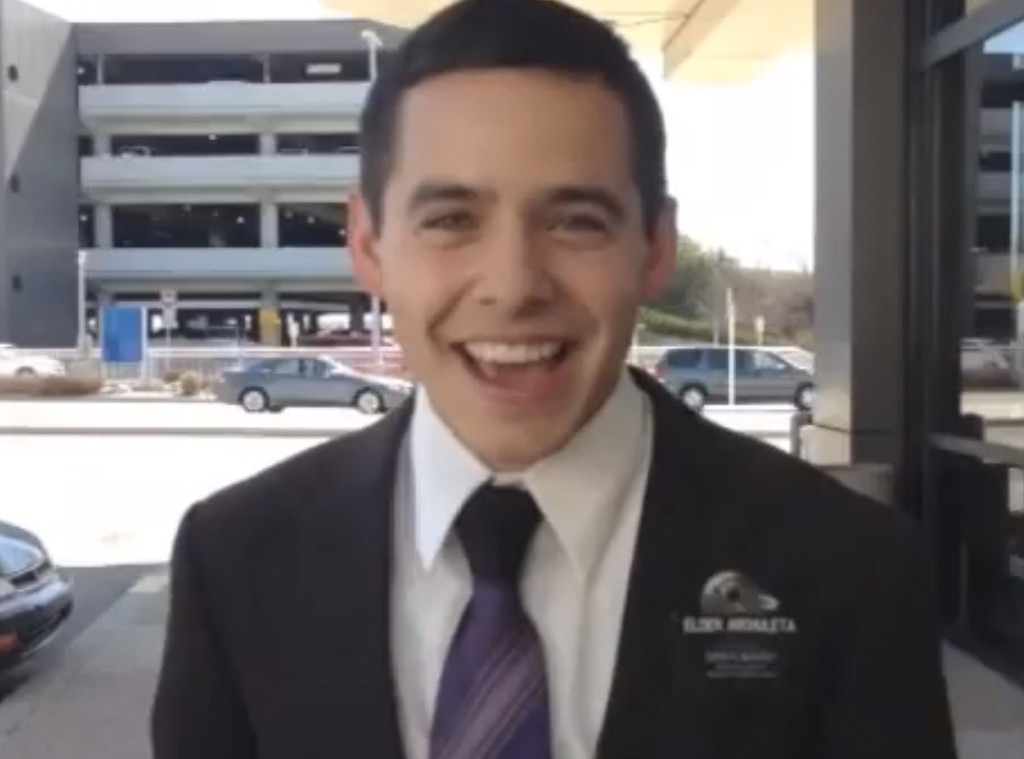 Youtube
American Idol alum David Archuleta recently returned from a two-year Mormon mission in Chile.
In a video titled "Words we have been waiting for..." the super-cute 23-year-old singer (those dimples!) shares a brief homecoming message with fans after spreading the word of the Church of Jesus Christ of Latter-Day Saints. "Hola, everyone!" Archuleta says with a giant smile on his face. "It's Elder Archuleta here. And I'm home. I'm home."
In the short clip, Archuleta stands at the airport dressed in a black suit with a purple tie.
Archuleta left for his mission back in March 2012 after announcing he'd be taking a two-year hiatus from music. During his time in South America, Archuleta reportedly had almost no contact with his family back home in Utah.
Archuleta shared a video with fans before leaving on his mission to explain his decision. "It's a decision everyone knows about, but it's a very personal thing. I wanted to keep it that way, so I hope you guys respect that," he said. "I've been able to bring you guys on this journey so far, but I hope that you guys will respect that this will be more of a personal thing; that I'm trying to focus on something else now, not my career, not trying to do music."
Archuleta rose to fame back in 2007 during season seven of American Idol. He came in second place to winner David Cook.