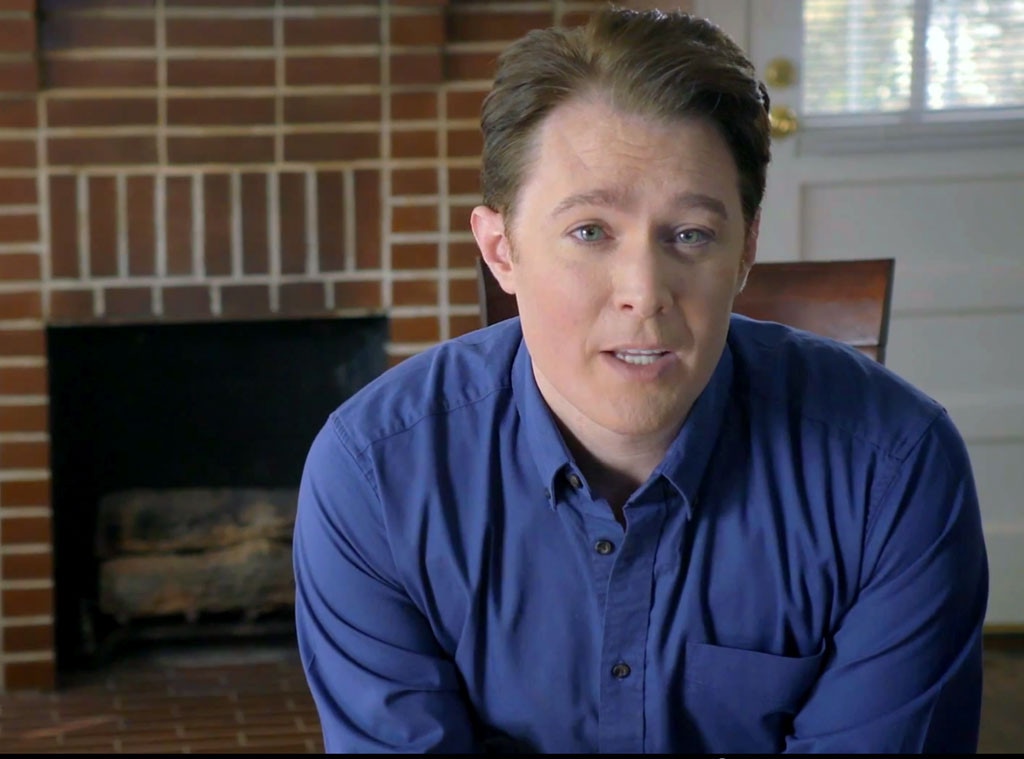 YouTube
Millions of people voted for Clay Aiken during the second season of American Idol—but will they do the same now that he's officially running for Congress in North Carolina? The runner-up confirmed his long-rumored political plans on Wednesday, Feb. 5.
"Invisible" singer Aiken, 35, hopes to oust Rep. Renee Ellmers, who currently holds the seat.
He will likely face former state commerce secretary Keith Crisco and licensed professional counselor Toni Morris in the Democratic primary. Aiken hopes to represent the state's 2nd Congressional District.
In his first campaign video, "Open Door," he begins by reflecting on his childhood in Raleigh. "I was 1-year-old, and my mother knocked on that door with only a diaper bag, the clothes on our backs and me in her arms. She needed a place to stay where she could escape from my father and start a new life. And she found that place here, in the home of a friend," he recalls. "For eight months we stayed in this living room and slept in a mattress on the floor. A tarp hung around the bed for privacy. I'm Clay Aiken, and I don't remember that time. Mom thinks that's for the best. My father could be a violent man, and he would get drunk and angry, and decide that Mom was the reason for the pain in his life. I saw later, when I was older, the pictures of her bruised face and blackened eyes in police photographs. In some ways this is where my life really began, on the floor of a living room in a small North Carolina home, where my mother and I only had each other. And she protected me, not only from my father, but from as many harsh realities as she could. And more often that not, she'd distract me with music."
"So much of who I am was shaped in those early years, and it's part of why I decided to run for Congress," the Broadway star continues. "I've been fortunate in my life, and if you only know the part of my story that begins with a golden ticket—something that still seems unbelievable to me even to this day—you might wonder what would qualify me to run. Well, it starts with a life I remember all too well: Mom working nights at Sears, clothes from the thrift store, Christmases where I might only get one small present—that would make it a present I would cherish. And school was the only chance I had to pull myself up, to achieve a dream I long held, to teach, to reach children like me and those who faced even more adversities than I did. For most Americans, there are no golden tickets—at least not like the kind you see on TV. More families are struggling today than at any time in our history, and here in North Carolina, we've suffered more than our share of pain."
"The years I spent as a special education teacher for students with autism was my first window into the difference a person can make in someone's life. Then it was the years I spent with UNICEF, traveling to places of heartbreak, like the war zones of Afghanistan and Somalia, where families had been torn apart and hope was sometimes hard to find. I'm a Democrat, but it's when I was appointed by President Bush to serve on a special presidential commission to address the educational challenges of children with special needs, that was when I first realized that our problems won't be solved by only one party or the other. Instead, it's going to require all of us."
Aiken adds, "My faith taught me to see the good in others, and the district where I'm running is represented by a Congresswoman who I believe went to Washington with good intentions. I'd like to believe people don't go there with anything else. But even though she knew that voting for massive cuts to the military was bad for our country and our district, she voted for them anyway, 10 times, after her party leaders told her to. And when her party leaders told her to vote for the government shutdown, she did, 21 times, even though she herself said it would be a disaster for the economy. And then she complained that she needed her paycheck. These folks hurt Carolina, they hurt our military readiness, and they led to thousands of civilians in Fort Bragg being furloughed. Cuts to childcare for 5,000 children who live on base, cuts to medical and dental clinics, and to counseling and survivor outreach for families of fallen warriors. Even free phone calls so families could call soldiers serving in Afghanistan were cut back. This is what's wrong with Washington, that a Congresswoman would go there and vote against the best interests of North Carolina military families and those who depend on the military for their jobs. To do it when you know it's wrong is even worse, and to do it because your national party told you to, well, that's what in the end convinced me that if I didn't try to do something about it, then I couldn't complain if no one else did."
"I'm not a politician—I don't ever want to be one," the single dad admits. "But I do want to help bring back, at least to my corner of North Carolina, the idea that someone can go to Washington to represent all the people, whether they voted for you or not. And maybe we can play a small part in igniting that change across the rest of our country. This is why I'm running for Congress. And in the weeks and months ahead, I'll need your help. We can all be like that friend who took my mother and me in, a friend who shelters those in their time of need, and who helps open a door to a new life and a renewed country for all of our people."