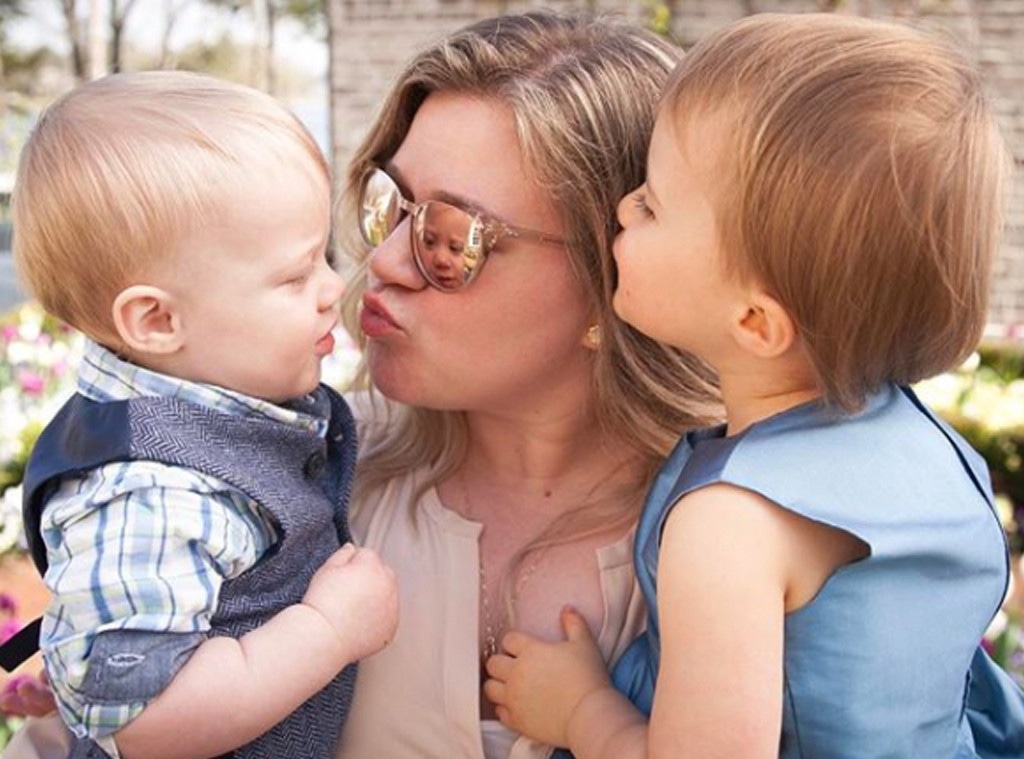 Instagram
Kelly Clarkson's doing what she does best—getting real! 
During The Voice's panel at TCA on Tuesday, Clarkson spoke about life, love and the reality of being a celebrity with kids.
When the singer, who has daughter River Rose Blackstock and Remington Alexander Blackstock with husband Brandon Blackstock, was asked about what it's like being a mom to her two kids as well as Blackstock's two children from a previous marriage, the candid songstress admitted, "They are challenging."
Clarkson, who is set to join The Voice as a coach when season 14 debuts on Feb. 26, then joked to the crowd, "Wine is necessary."
When asked whether or not she and her hubby since 2013 would be having any more wee ones, the singer made her feelings clear: "We're done having kids!"
The 35-year-old did say to the audience having children has been humbling, "They're great, though. They say something and you're like, 'Damn.' They'll call you out. And they teach me. I know it sounds really silly, but kids teach you to be a better human because they're watching every moment. Not only me at home, but me sitting here with y'all."
The hands-on mama said, "I hope with our two girls and our two boys, they see their parents as successful, loving and respectful people because that's what we want for them."
The big-voiced singer said that the biggest lesson that having kids has taught her is to have a change of "perspective" and showed her about being less "ego-centric."
The former American Idol winner said that having children has grounded her in the wild and ego-inflating entertainment industry. 
"I think when you're younger and, especially in this kind of industry where everybody's always applauding you or even if they're talking bad or good, they're still talking about you. It's so hard to not drink your punch, and I think a lot of people fall prey to that," she admitted.
"I think that [my children] taught me to just look around me and notice the things that are really important, even if it's just hanging with them, playing on their little piano or taking the time. Because I think in life, as adults, it's very hard for us to be still. It's very hard for us to enjoy the moment."
Well hopefully the proud mother can enjoy a moment like this...
Recently the "Stronger" singer's parenting has come under the microscope after she did an interview with a Rochester-based radio station in which she stated, "I'm not above a spanking, which people aren't necessarily into. And I don't mean like hitting her hard, I just mean a spanking"
Last week, the Texan told the radio station, "My parents spanked me and I did fine in life and I feel fine about it."
"So that's a tricky thing when you're out in public, 'cause then people are like, you know, they think that's wrong or something, but I find nothing wrong with a spanking," she said, before adding, "I warn her. I'm like, 'Hi, I'm gonna spank you on your bottom if you don't stop right now. Like, this is ridiculous.'"