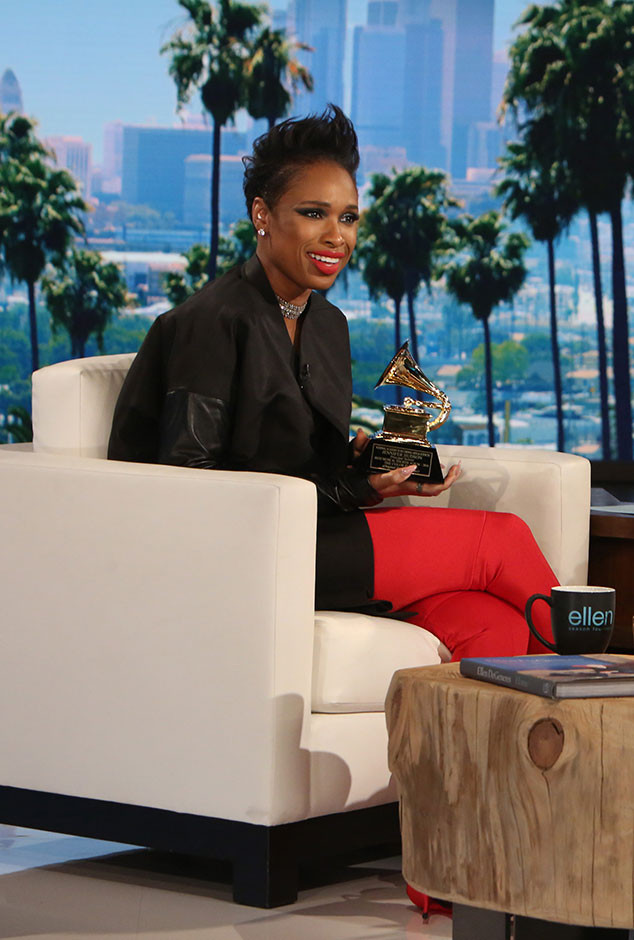 Michael Rozman/Warner Bros.
Jennifer Hudson was M.I.A. at the 2017 Grammys—a shame, considering The Color Purple won the award Best Musical Theater Album. The singer-turned-actress, who made her Broadway debut in the show, appeared on The Ellen DeGeneres Show Wednesday for the first time in five years and filled the host in on what she's been up to since they last saw each other. When The Color Purple was mentioned, Ellen DeGeneres asked, "You won a Grammy for that, didn't you?"
"I did!" Hudson replied. "I didn't see that coming, but yeah, apparently."
The Color Purple cast album features Danielle Brooks, Cynthia Erivo and Hudson—who played Sofia, Celie and Shug Avery, respectively—as principal soloists. The actresses share the award along with producers Stephen Bray, Van Dean, Frank Filipetti, Roy Furman, Scott Sanders and Jhett Tolentino, as well as the composer-lyricist team of Bray, Brenda Russell and Allee Willis.