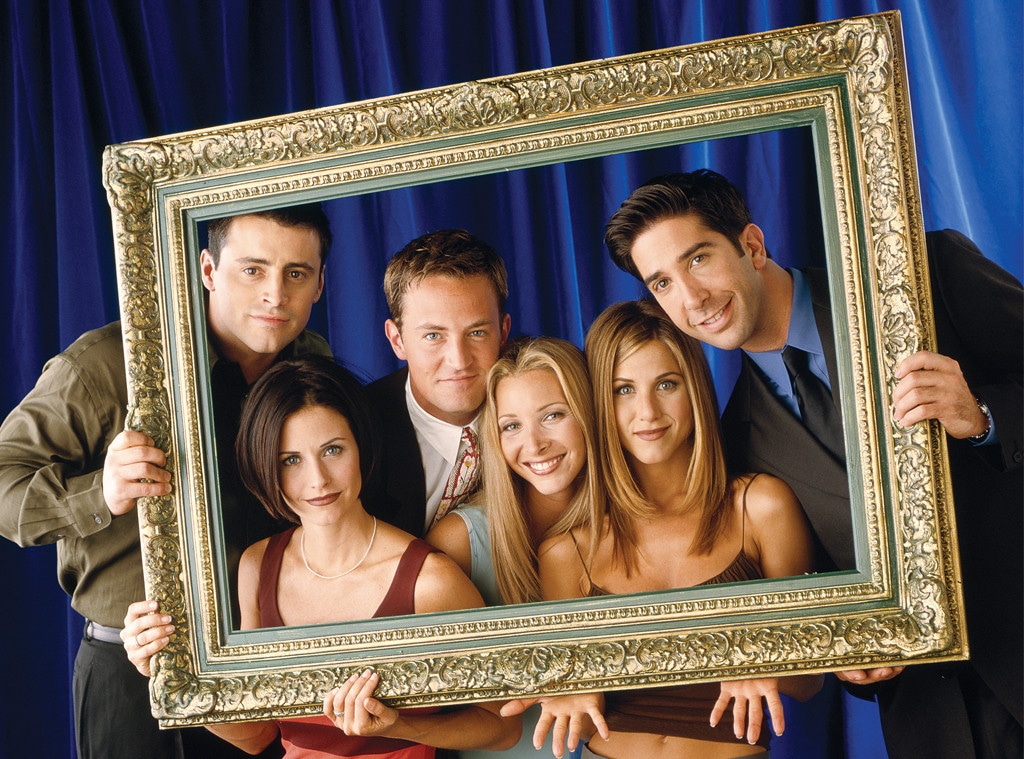 NBCU Photo Bank
Joey, Monica, and Rachel are hanging out without us! 
On Saturday night, Friends alum Courteney Cox shared a selfie on Instagram with former co-stars Matt LeBlanc and Jennifer Aniston. 
The trio was seemingly having a low-key night in with Cox captioning the photo "a rare night and I love it." We love to see that the former Friends cast still get together for old time's sake. 
Earlier this year, former co-stars and real-life BFFs, Aniston, Cox and Lisa Kudrow also got together for a girls' night and gifted us with another iconic selfie to prove it. 
"Trying to figure out what to say on Instagram," Cox captioned the shot of the trio. "#gotnothing #friends #girlsnight." Kudrow also posted the photo on her own Instagram page but took things a little further by possibly hinting at a full-fledged Friends reunion, writing, "Halfway there...#girlsnight #?" 
Of course, Kudrow was simply teasing us then. After all, fans have learned to take anything that might hint to a reunion or reboot with a grain of salt—we can only dream! 
In June of this year, however, Aniston appeared on The Ellen DeGeneres Show and was asked about the possibility of a Friends reunion. 
"Listen, I told you this. I would do it… The girls would do it, and the boys would do it, I'm sure," Aniston said. "Listen, anything can happen."
The selfie of the three Friends actors comes after the show's 25th anniversary.
The iconic show—which first aired on NBC from September 22, 1994, to May 6, 2004—celebrated its decade long run with a screening of 12 fan-favorite episodes on the big screen. Warner Bros. teamed up with Fathom Events for "Friends 25th: The One With the Anniversary." There was also bonus content shown along with the screenings, like interviews and other never-before-seen behind-the-scenes content. 
"We're thrilled to celebrate the 25th anniversary of Friends, a TV show that continues to impact culture and attract new fans from across generations," Ray Nutt, CEO of Fathom Events, said in a statement. "Fans will have the opportunity to come together and look back on some of the most hilarious and emotional scenes from the acclaimed comedy — this time in theaters."
The event took place over three nights on September 23, September 28 and October 2. 
The 52-year-old actor who portrayed the loveable and hilarious Joey Tribbiani in Friends also shared a throwback in honor of the show's 25th anniversary on Instagram.
"Celebrating a Thursday night 25 years ago. Seems like yesterday. Thanks to all the fans for watching. #friends #friends25," LeBlanc wrote in his caption. 
See photos of the many Friends cast reunions over the years!