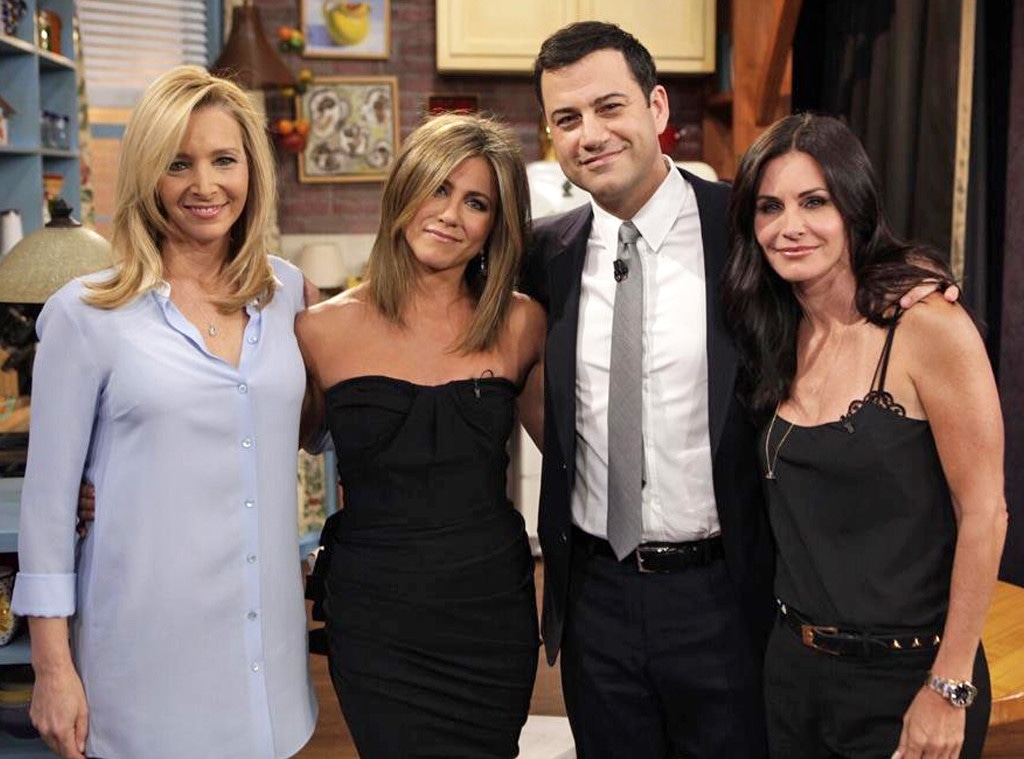 Twitter
This sight is so bittersweet.
While seeing Jennifer Anison, Courteney Cox and Lisa Kudrow together again makes our hearts do a happy dance because we love it so much, it also reminds us that as much as a Friends reunion needs to happen, it won't (however, look at Full House...we're not going to lose hope!). But anyway, this will do for now.
The three ladies we all remember as Monica Geller, Rachel Green and Pheobe Buffay reunited on Jimmy Kimmel Live at "Monica's apartment" for what may be the greatest thing on late-night TV tonight.
"We had a ball," Aniston tells E! News at the Life of Crime premiere in Los Angeles, and reiterated that this isn't a hint of anything to come, but "people die on soap operas and they appear agin. Crazier things have happened."
"this happens tonight," Kimmel wrote on Twitter with the amazing photo of the foursome in Monica's place.
Meanwhile, Lewis Kay tweeted, "Instead of watching #Friends repeats on @NickelodeonTV you can watch the ladies reunite on @jimmykimmel tonight."
Does this make you so excited?! Sound off in the comments!
—Reporting by Marc Malkin