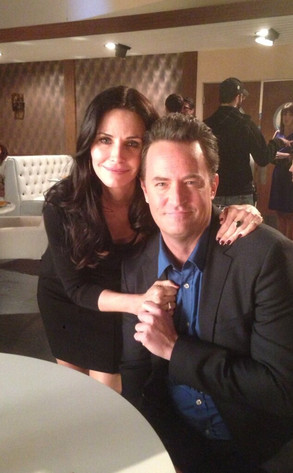 Twitter
Could this be any cooler?!
Fans angling for a Friends reunion have (sorta) gotten their wish: Ex-costars Courteney Cox and Matthew Perry—that would be Monica and Chandler, in case you've suffered a tragic Central Perk memory lapse—had a long-overdue get-together nine years after their hit NBC sitcom went off the air.
The duo reunited on the set of Perry's comedy series Go On, where Cox is set to guest-star, and his erstwhile TV missus has all the photographic evidence!