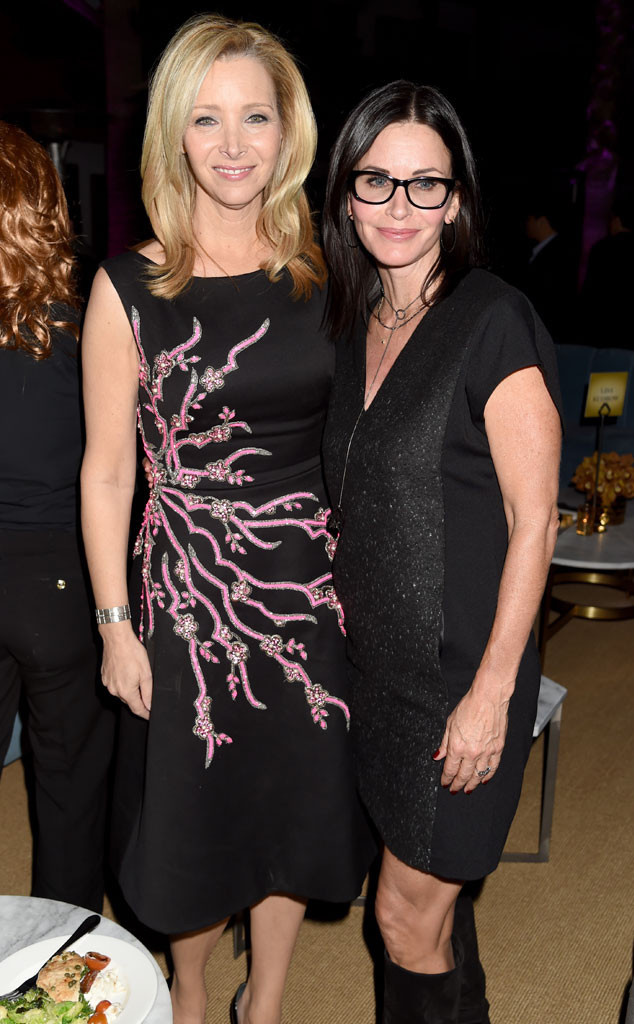 Jeff Kravitz / FilmMagic
Could they BE any cuter?
There was a super-small Friends reunion at an after-party for the premiere of Lisa Kudrow's HBO series The Comeback, which is making...a comeback.
Courteney Cox joined her friend and former co-star at the event, which took place in Hollywood on Wednesday. Kudrow is the co-creator, co-executive producer and star of The Comeback, an HBO comedy series about a sitcom star looking to revive her acting career. The show debuted in 2005 and was canceled after one season. The cable channel announced in May that the show will return for a limited, eight-episode run, starting on Nov. 9.