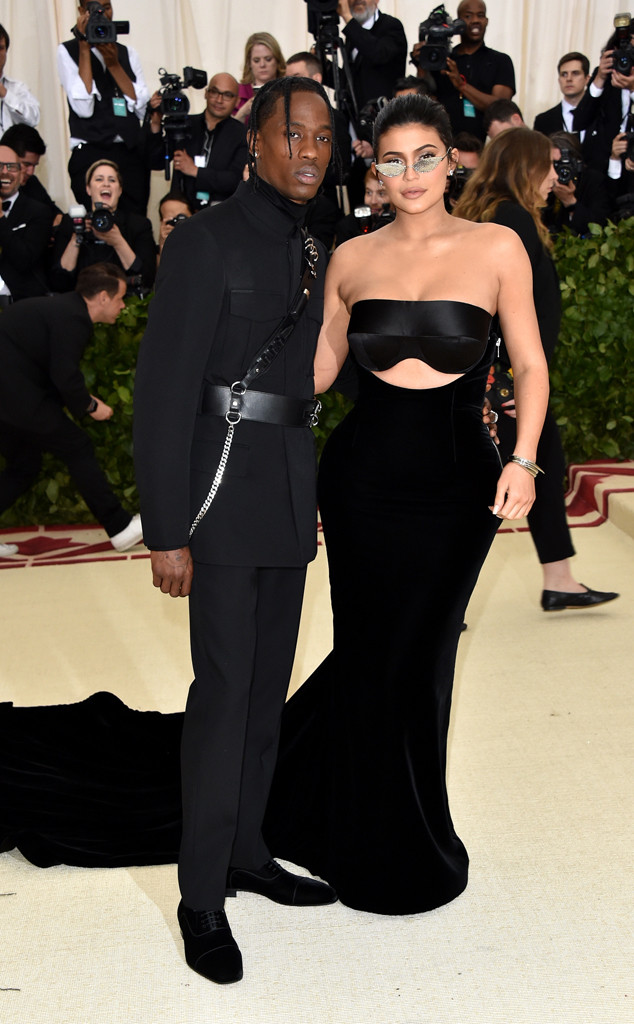 John Shearer/Getty Images for The Hollywood Reporter
The new king and queen of what you want to look at and listen to arrived at the 2018 MTV Video Music Awards in separate carriages.
Because why only make one grand entrance when you can make two?
Kylie Jenner, all business in a white belted mini trench dress, and Travis Scott, sporting some major bling around his neck to gussy up his casually bank-breaking outfit, walked the red carpet separately at the VMAs in New York on Monday, entered the venue late enough to miss Nicki Minaj and then proceeded to sit in Minaj's seats hours after the Queen artist called out the duo for using undue influence to keep her new album at No. 2, under Scott's Astroworld.
Minaj had left the building, needing to get downtown for her scheduled remote performance, so it's not as if she returned to her chair to find Kylie's famous bottom planted there. But still...