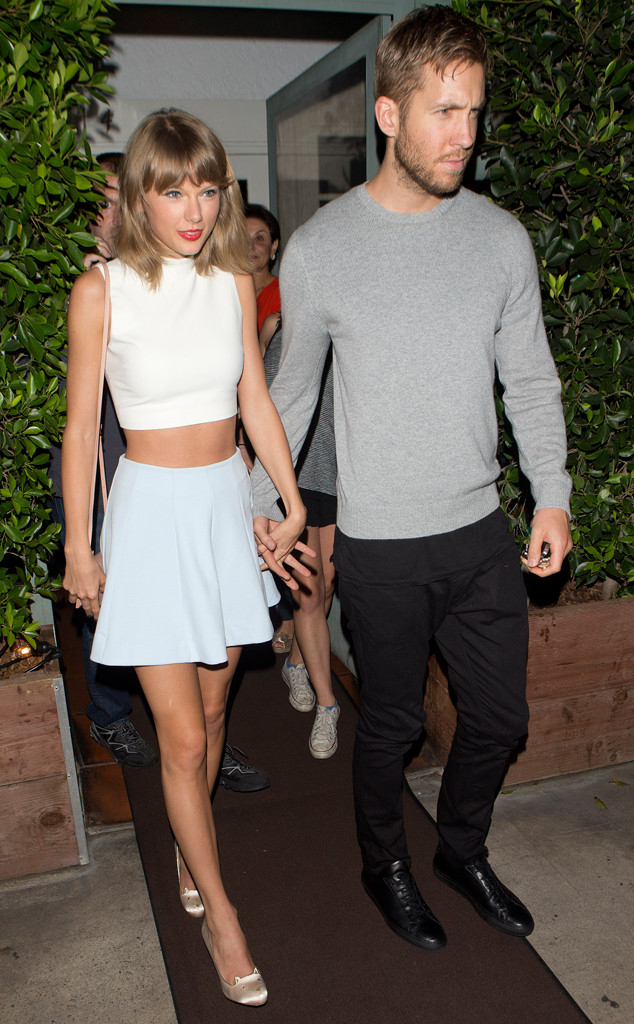 SPW / Splash News
Can you believe it's been one year since Taylor Swift and her hot man first locked eyes?
The 26-year-old pop star met boyfriend and Scottish EDM artist Calvin Harris, 32, in late February of last year and they soon started dating. This marks Swift's longest known relationship—she had previously dated celebs such as Harry Styles, John Mayer, Joe Jonas, Taylor Lautner and Jake Gyllenhaal, each for several months.
Fellow pop singer Ellie Goulding introduced her to Harris.
"Calvin is a really great mate and he's so fantastic, and Taylor is such a cool person who I love. I thought, 'They're both really awesome and both really tall, they'll be brilliant together,'" she told The Sun last June.