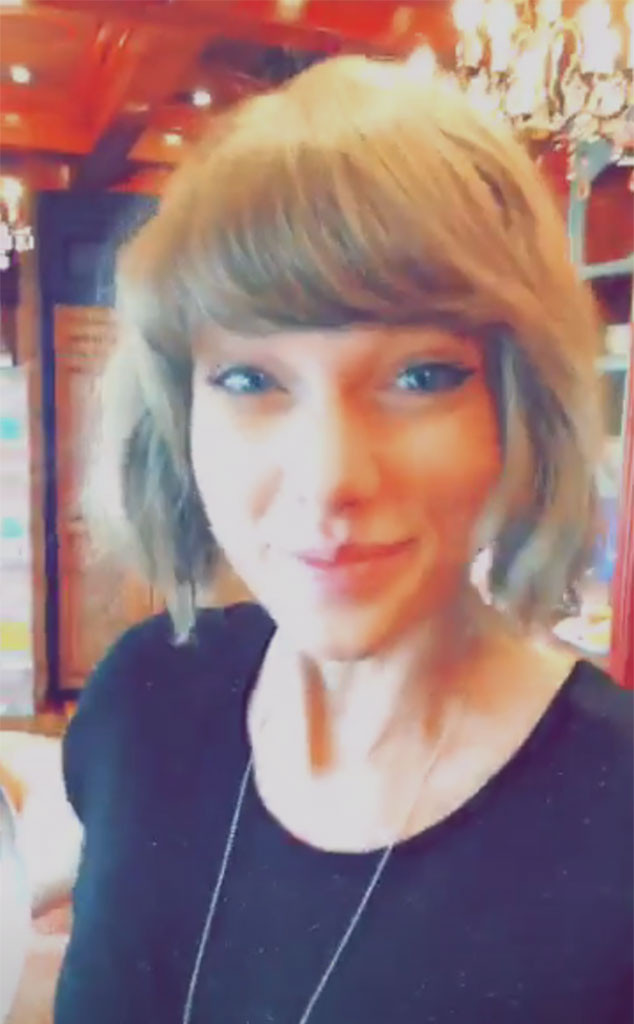 Snapchat
One year down, many more to go?
One of music's most adorable couples, Taylor Swift and Calvin Harris, just celebrated a very special milestone—their one-year anniversary.
The Grammy-winning lovebirds marked the occasion with a sweet treat—a seemingly handmade cake covered in chocolate icing with the phrase, "1 Year" in white bordered by giant red hearts.
In a video posted to his Snapchat account, the record producer filmed a smiling Swift nodding with glee as they officially showed off the dessert to their fans.