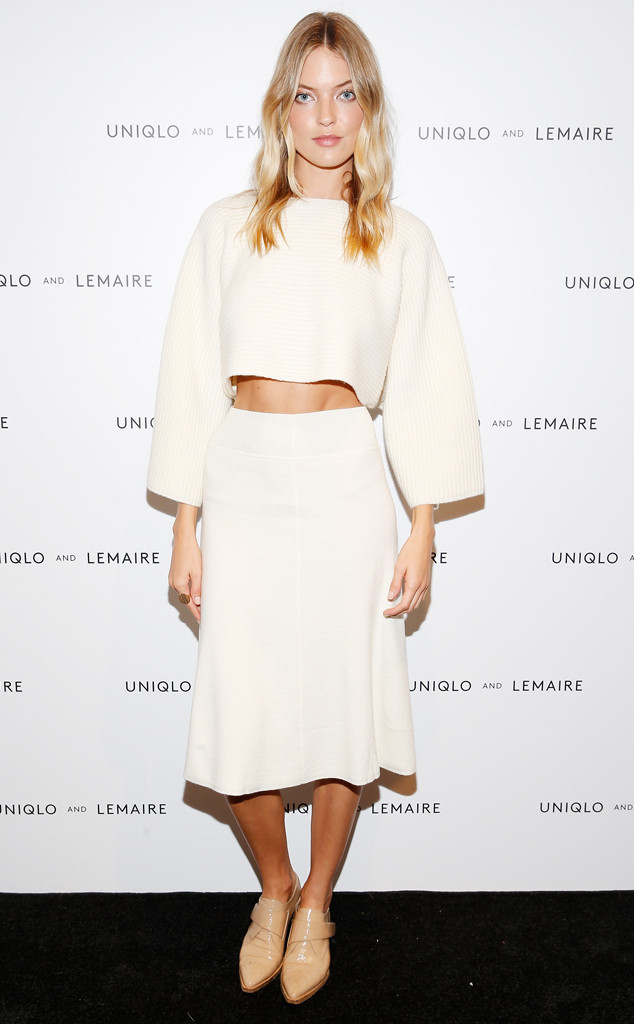 Brian Ach/Getty Images for Uniqlo and Lemaire
Martha Hunt seems to have it all.
Whether she's strutting her stuff on the catwalk of the Victoria's Secret Fashion Show or she's hanging out with her famous friends, the Angel is always making movies and having a great time. E! News caught up with Hunt at WSJ. Magazine's fifth annual Innovator Awards where she told us all about one of her BFFs, Taylor Swift, and the upcoming fashion show.
Having appeared in T.Swift's music video for "Bad Blood," Hunt described it as one of her favorite experiences because it allowed her to hang out with her closest friends.
"I mean, who wouldn't want to be part of a Taylor Swift video?" she asked E! News rhetorically. "It's so great to have great girlfriends that have your back during this crazy time in the limelight. It's been really great having such good, supportive friends."
She added, "I am so lucky!"