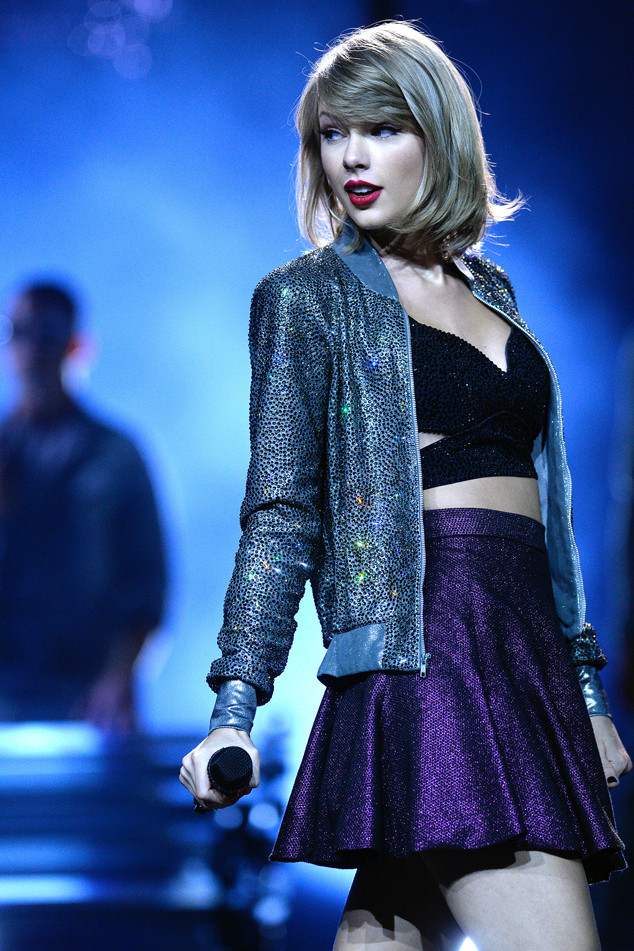 Sascha Steinbach/Getty Images for TAS
We get what you're saying, Taylor Swift.
The singer kicked off the U.K. leg of her 1989 world tour tonight in Glasgow, and upon taking the stage, Swift told the enormous crowd at the SSE Hydro, "I happen to love Scottish people," which may not seem like much of a big deal initially, except you're forgetting one important detail.
Taylor is dating Calvin Harris. Calvin Harris is Scottish. Now, you understand. So cute.
Swift swung a golf iron on stage during Blank Space and told fans after the song, "This is my first time playing in Glasgow and you sold this place out in seconds. I happen to love Scottish people, personally."
She continued, "It's sold out, it's Tuesday night, you're here with me and I'm so happy about it. Thanks for coming. You've got signs, you've got costumes—you went all out."
Guess it's safe to say Scottish people love you, too, Tay. But we kinda already knew that.