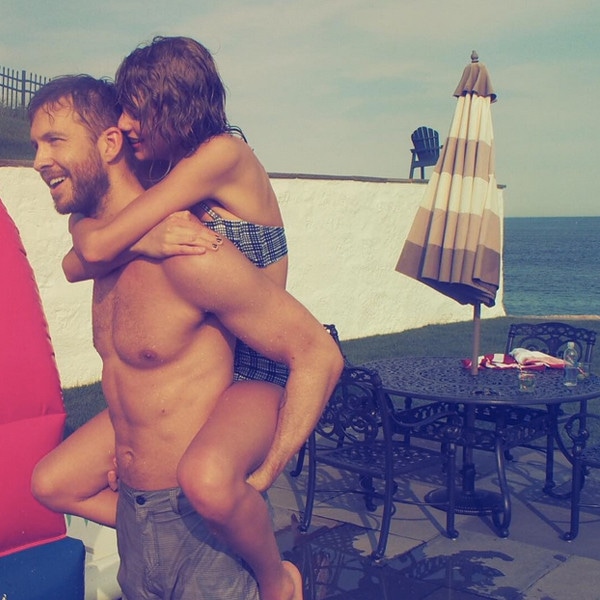 Instagram
How cute are these two?!
Taylor Swift shared an absolutely adorable photo from her Fourth of July celebration of her and her boyfriend Calvin Harris, and the couple has never looked happier.
In the Instagram pic, the 25-year-old pop star is in a blue plaid bathing suit and getting a piggyback ride from a shirtless Harris. The duo are all smiles while the "Style" singer looks like she's in the middle of whispering sweet nothings into his ear.
"Friendly relations between Scotland and America," Swift captioned the pic and tagging the music producer. "Friendly relations?" That's an understatement! 
It looks like the Grammy-winner is hosting yet another over-the-top Fourth of July bash at her Rhode Island home. She also shared a photo of all the party-goers on inflatable animal rafts in a giant pool. If you look closely, you can see Swift giving Harris a sweet smooch on the cheek as they share, what else, a swan raft.
Swift and her best girlfriends look crazy patriotic in a group photo featuring bikinis, red and white and blue striped towels and sunglasses. Gigi Hadid, Empire star Serayah and the sister band Haim are just some of the lucky folks who get to celebrate the holiday weekend at Swift's swanky digs.
Harris recently shared a photo of Swift grilling on the balcony on his own Instagram, marking the first time he's ever posted a pic of her on his account. 
"And she cooks too," he captioned next to three flame emojis.
 Totally shipping Talvin right now!