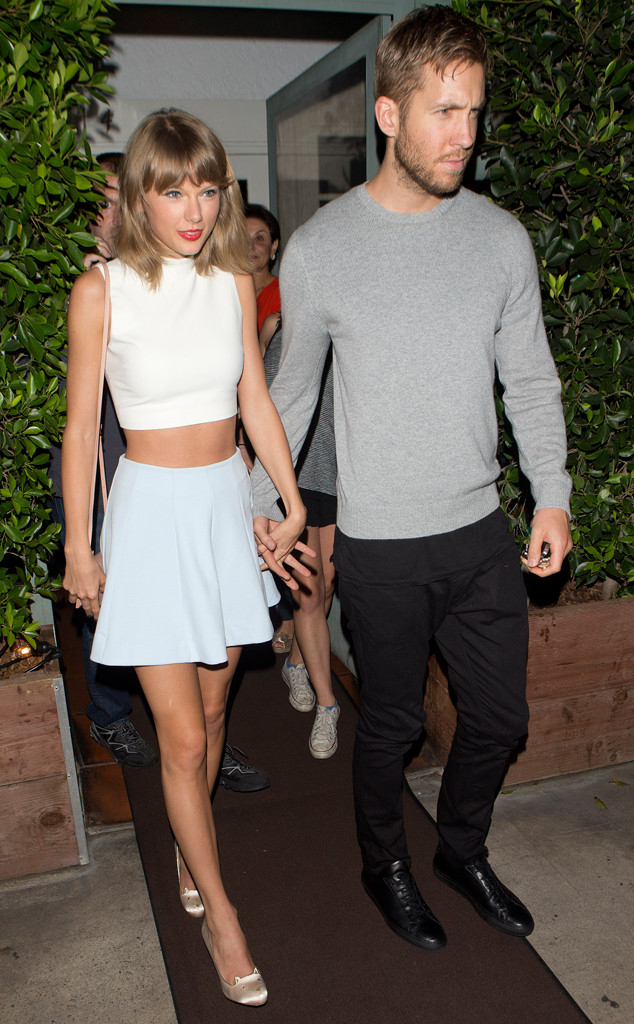 SPW / Splash News
Well, in case there was any question, things are definitely getting serious between Taylor Swift and Calvin Harris.
E! News has exclusively learned that the famous Hollywood couple (who continue to be the embodiment of #relationshipgoals with their cuteness) are talking about possibly taking things to the next level.
"They are definitely talking about their future together and the possibility of one day getting engaged," a source tells E! News.
"Making it work, despite their huge demanding schedules, and her tour, has proved to both of them that this is something that is serious and that could last. It's really cemented their commitment to one another."
Say whaaaa?! Color us excited!
As you might have already known, the pair spent the holidays together, enjoying the snow for Christmas and heading to Las Vegas for the New Year. "They were in Colorado for Christmas together with Taylor's family. It was all about being in the snow, snow ball fights, lounging by the fire and relaxing," the insider adds. "After Christmas they came back to LA together and rang in the New Year."