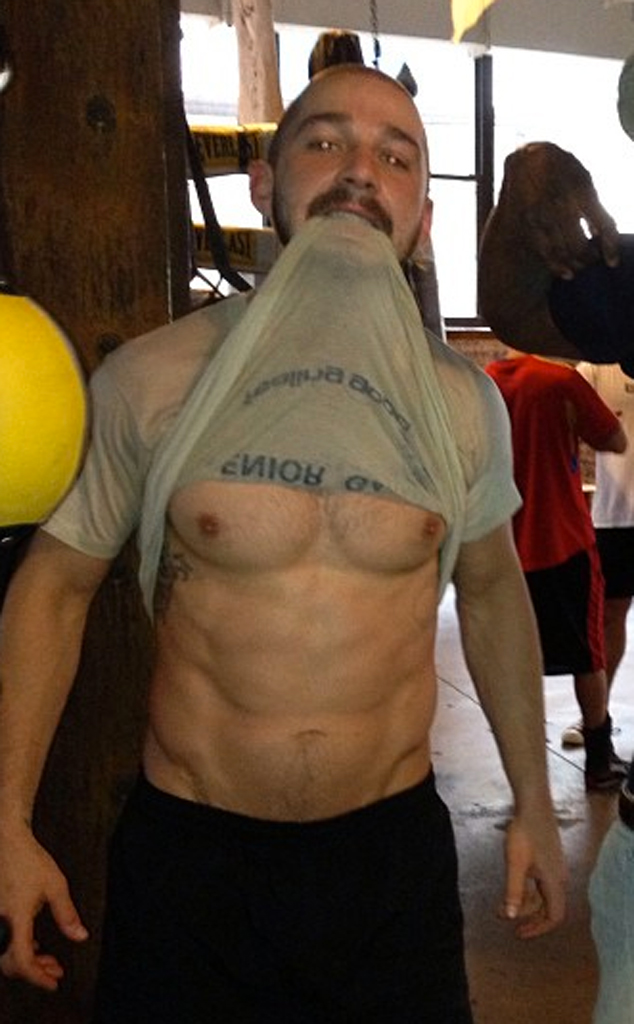 Instagram
Justin Bieber isn't the only famous face who's been making controversial headlines as of late—he's in good company with Shia LaBeouf.
The 27-year-old actor most recently got into a bar fight at South London's Hobgoblin Pub on Thursday, Jan. 16, where the Lawless was caught on camera berating a fellow patron who apparently dissed girlfriend Mia Goth's mother.
"Are you f--king kidding me, bro?" LaBeouf asked, shouting in the man's face before head-butting him, prompting two women to restrain the Fury star. (It should be noted that this is the second time LaBeouf has gotten into a fight at the South London pub—the first was back in 2012.)
TMZ also obtained footage of LaBeouf apologizing postbrawl, during which the actor proclaimed he's "not trying to have, like, any problems" while insisting he's a "super-normal" human being, "like more normal than most."
But that's hardly Shia's only head-scratching mishap. Here's a look back at LaBeouf's biggest blunders: