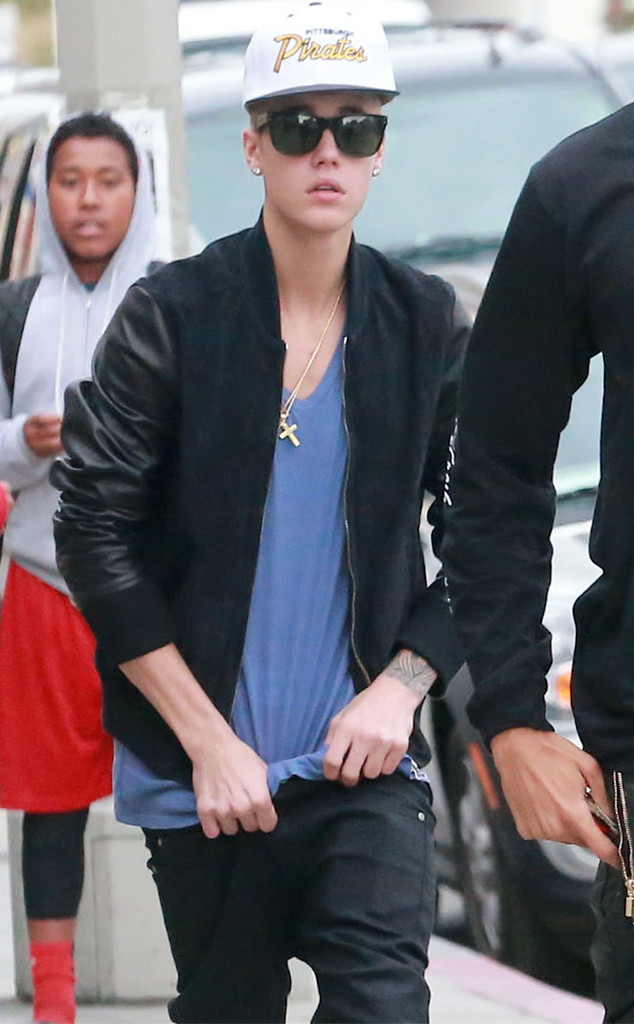 FameFlynet, Inc
Justin Bieber's Tuesday morning did not quite go as planned.
E! News confirms that local police arrived at the singer's doorsteps after obtaining a search warrant on his Calabasas, Calif., residence.
We're told that the singer was home at the time of the raid, and that authorities are looking specifically for any evidence linking him (or his friends) to the egg-throwing incident that took place late last week.
And while it may seem silly that police are searching for eggs in the Biebs' mansion, the 19-year-old could land in hot water should they find anything suspicious.