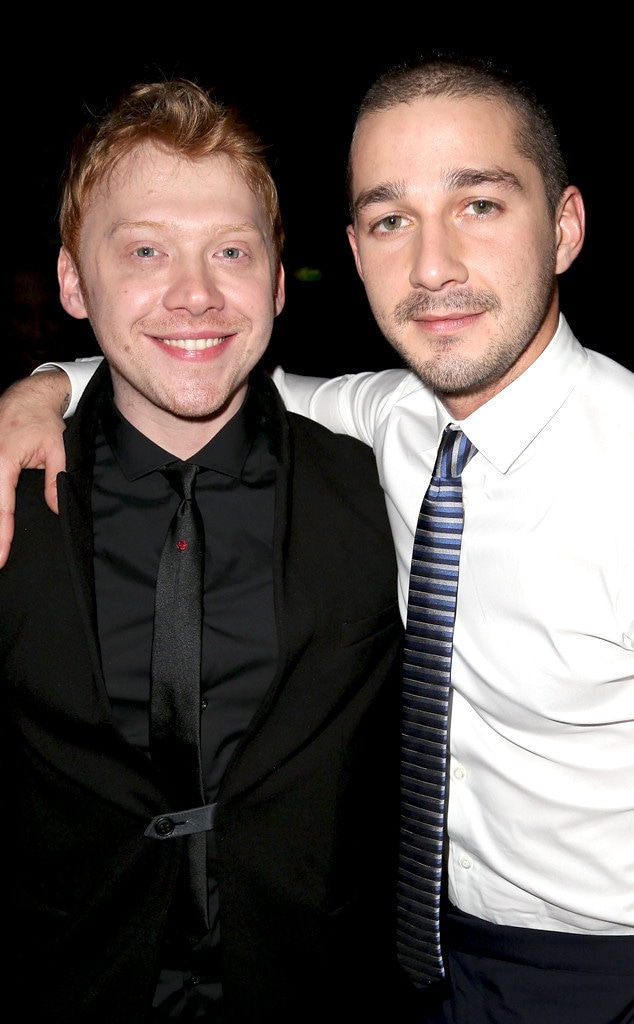 Dominik Bindl/Getty Images for Glashuette
Shia LaBeouf takes method acting to a whole new level.
The actor famously dropped acid for his role in Charlie Countryman in front of several cast and crew members.
One of the film's stars, Rupert Grint, recalled watching the actor take the drugs on set and explained how "if anything will make you not do drugs, it's watching that."
The Harry Potter actor added during a recent interview, "He smashed the place up, got naked and kept seeing this owl."
Yep, you read that right, he kept hallucinating an owl in front of him.
Fredrik Bond, who directed the actors in the movie, explained to Vulture that Shia didn't take the actual drug mentioned in the script. Whoops!
"In the script, it's Carpathian ecstasy, a special hostel ecstasy that exists in maybe just Bucharest," the filmmaker shared.
"So, Shia said he took acid? I didn't know he went out and said that. But it was always ecstasy in the script."
Bond added that LaBeouf didn't tell him about his plan to take acid, but "he informed me that he was going to go out on a limb and push the envelope. 
"He said he wants to make this like they did in the '70s; he was like, 'I want it to be like there's a gun against my head.'"
Clearly Shia accomplished what he set out to do.
The former Evens Stevens actor told USA Today last summer: "There's a way to do an acid trip like Harold & Kumar, and there's a way to be on acid. What I know of acting, Sean Penn actually strapped up to that chair in Dead Man Walking. These are the guys that I look up to."