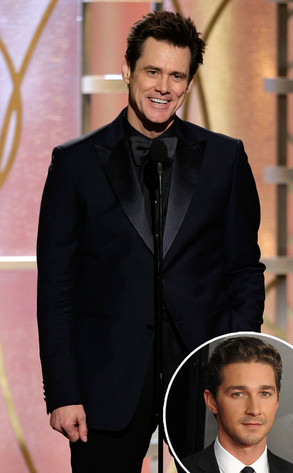 NBC, Getty Images
Shia LaBeouf got some recognition during the 2014 Golden Globes, however, it wasn't the recognition he would hope for.
The actor, who recently announced that he's "retiring from all public life" after being in the middle of plagiarism controversy, was dissed by funnyman Jim Carrey during the awards show tonight. Carrey, who was a presenter tonight, quoted, "Dying is easy. Comedy is hard."
And that's when he threw shade at LaBeouf. "I believe it was Shia LaBeouf who said that. So young, so wise," the Dumb & Dumber star said sarcastically.