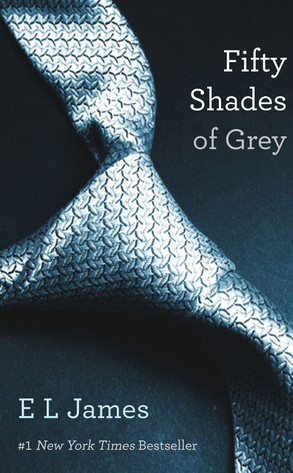 Let your inner goddess rejoice!
On Monday, Universal and Focus Features announced that Kelly Marcel will write the screenplay for the film adaptation of Fifty Shades of Grey. Author E.L. James tweeted she was "thrilled" that Marcel, who wrote the script for Saving Mr. Banks last year and cocreated Terra Nova, would be bringing her book to the silver screen.
"Kelly's work demonstrates her flawless structural technique and passionate commitment to emotion, humor and depth of character which is particularly visible in the celebrated screenplay for the upcoming Saving Mr. Banks," said Michael De Luca, who will be producing Fifty Shades of Grey along with Dana Brunetti. (Saving Mr. Banks, starring Tom Hanks, Emma Thompson and Colin Farrell, tells the tale of Walt Disney's 20-year pursuit to the film rights for P.L. Travers' novel Mary Poppins and the tumultuous relationship between the two of them.)
Marcel is also friends with Tom Hardy (a potential Mr. Grey perhaps?) and founded the Bad Dog Theater Company in London with the Dark Knight Rises star.
But beyond the screenwriter, the studio and the producers, here's everything we now so far about the upcoming Fifty Shades of Grey movie.