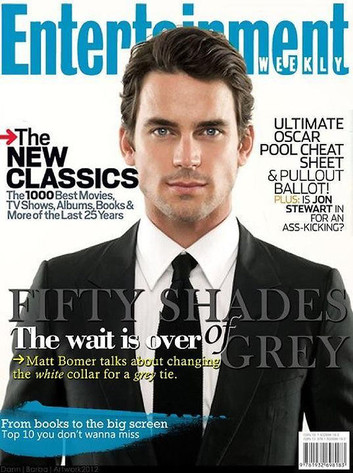 EW
Matt Bomer, put down the whip and step out of the Red Room.
Though an Entertainment Weekly cover showcasing the White Collar star's beautiful blue eyes and flawless face above the headline "Fifty Shades of Grey: The Wait is Over" allegedly leaked to the Internet, it turns out the cover is simply a convincing hoax.
"Matt Bomer talks about changing the white collar for a grey tie," the fan-photoshopped cover continues, implying that Bomer has locked down the role of Christian Grey, the mysterious millionaire with an affinity for whips and chains at the heart of E.L. James' bestseller.