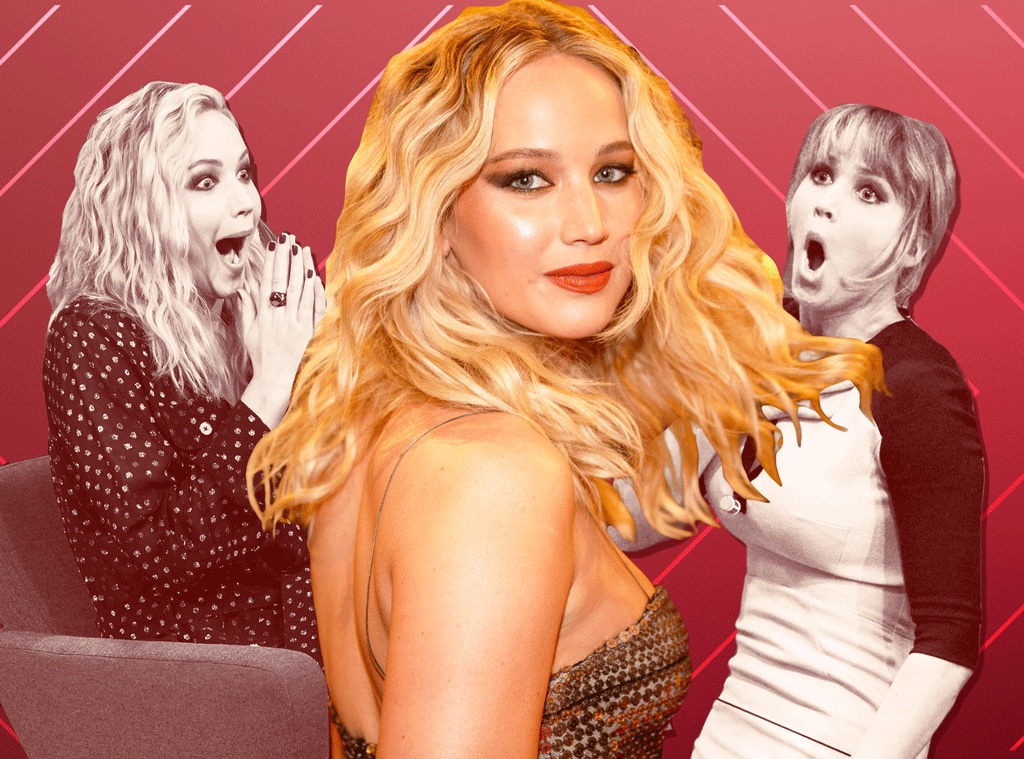 Getty Images/E! Illustration
As much as Jennifer Lawrence is known for her let's-see-where-this-is-going, off-the-cuff comments, she's also pretty good at making a statement without saying a word.
And right now she's stating, "Don't bother me, I'm living."
The Oscar winner has been pointedly off the radar for the better part of a year and a half, not promoting any films and therefore being mighty choosy about her public appearances—which, in 2019, she narrowed down to one premiere, her farewell to the X-Men franchise; a polo match; Paris Fashion Week; the Tribeca Film Festival and a private-gone-viral girls' night out with Adele.
Exactly according to plan...
"It's not like a big, dramatic thing," Lawrence assured Stephen Colbert early last year when talking about her months-in-the-making break from the spotlight that she'd been in for the better part of eight years, since bursting onto the red carpet scene with the critically acclaimed indie Winter's Bone and handily landing the X-Men: First Class and Hunger Games franchises and becoming David O. Russell's go-to leading lady in one fell swoop.
Felipe Ramales / SplashNews.com
She's certainly made the most of that break, traveling to Paris and Rome but staying for the most part in New York with her dog, Pippi, and her fiancé, art gallery director Cooke Maroney, who she got engaged to in February. It just worked out that, with her small role in X-Men: Dark Phoenix already shot (the release date was delayed multiple times, hence its June 2019 arrival), she had a glorious spate of free time to spend enjoying the fruits of her labors.
And the spate continues.
We'd usually be gearing up for a J.Law parade in the coming months, but a look at her schedule indicates it's going to be awhile before she's on another press tour, or otherwise faces an occasion on which she has little choice but to talk into a camera or voice recorder. No movies are slated until at least 2020, including Bad Blood, about the fall of Silicon Valley darling Elizabeth Holmes, now being directed by Adam McKay; and Mob Girl, another true-life tale, this one about crime family member turned informant Arlyne Brickman.
So, while you wait for a fresh crop of memories, here are 18 classic moments in honor of Jennifer Lawrence's 29th birthday:
Thanks to Amy Schumer, we do know that Lawrence has added The Handmaid's Tale to her viewing rotation—and she is understandably in no rush to be back under anyone's eye.