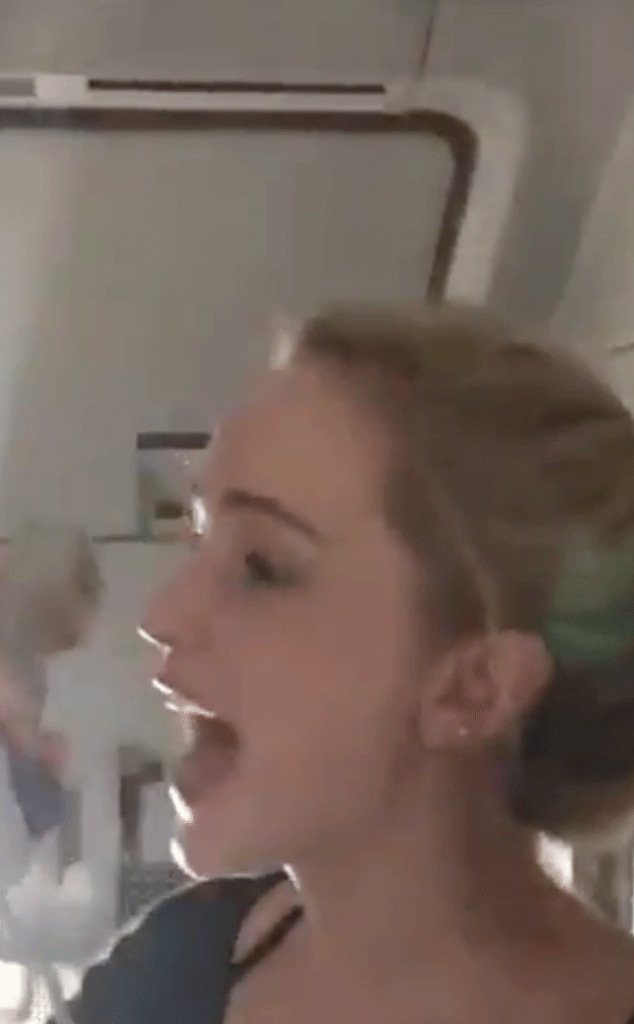 Twitter
Who knew Jennifer Lawrence was such a big Philadelphia Eagles fan?
The 27-year-old actress showed her love for the team by hijacking a plane's speaker and leading the passengers in an Eagles chant ahead of the 2018 Super Bowl. 
"Everybody, this is not the pilot speaking. This is Jennifer Lawrence," The Hunger Games star said into the speaker on Sunday. "It's Feb. 4. It's Super Bowl Sunday. We all know what that means. Can I please just get a 'fly Eagles fly?'"
Clearly, Lawrence wasn't the only Eagles fan on the aircraft. Several passengers joined the actress in chanting "fly, eagles fly." Although, some passengers looked less than enthused about the cheering—maybe they were New England Patriots fans.
However, it all came to an end when a flight attendant approached Lawrence.
"There's a colonial woman on the plane," Lawrence said, reenacting Kristen Wiig's famous airplane scene from Bridesmaids.
Fans might remember Lawrence was considered a good luck charm for the Eagles in the 2012 film Silver Linings Playbook. Bradley Cooper, who was also an Eagles fan in the film, actually attended the big game and cheered for the Philadelphia team.
Hopefully, Lawrence was happy when she landed. The Eagles beat the Patriots in a 41 to 33-point game.