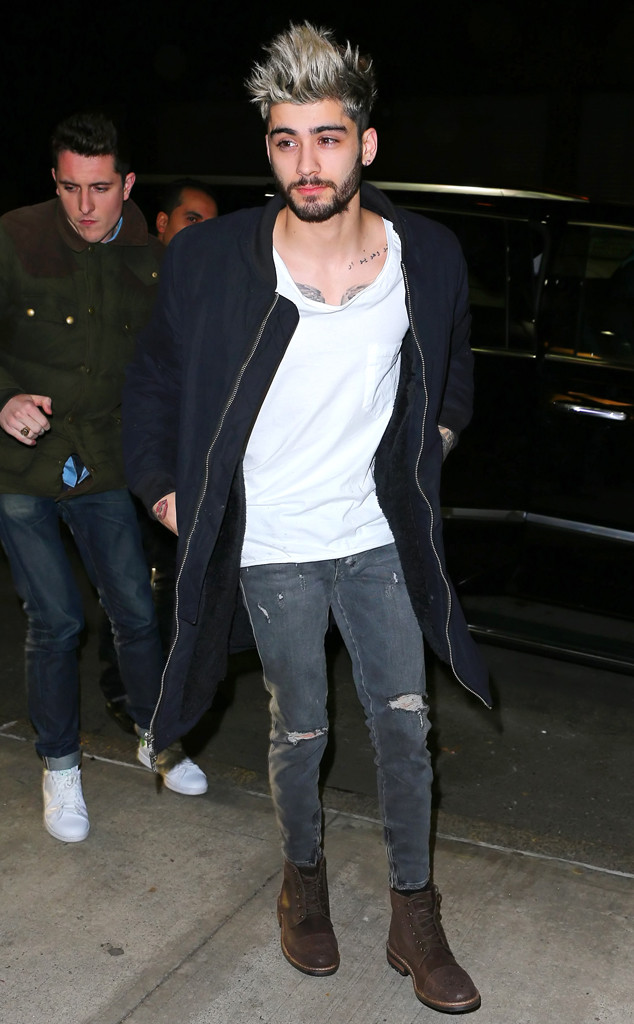 Jackson Lee/Splash News
Compare Zayn Malik's life today and his life one year ago. Dramatically different, right?!
And we're not just talking about his platinum tips.
The Twitter faithful may have stayed the same, despite its varying factions—the Zayniacs who seceded from the One Direction union along with their leader; the 1D purists who will love anyone who was in the group forever, no matter where they should roam to; and the hopefuls, the ones who want Zayn back in the band more than anything. (Literally anything.)
But for the most part, over the past 12 months the young man's life has really experienced a seismic shift not felt since the year One Direction formed. On the occasion of Zayn's 23rd birthday, let's take a look at all the ways in which his life is completely different than it was a year ago.