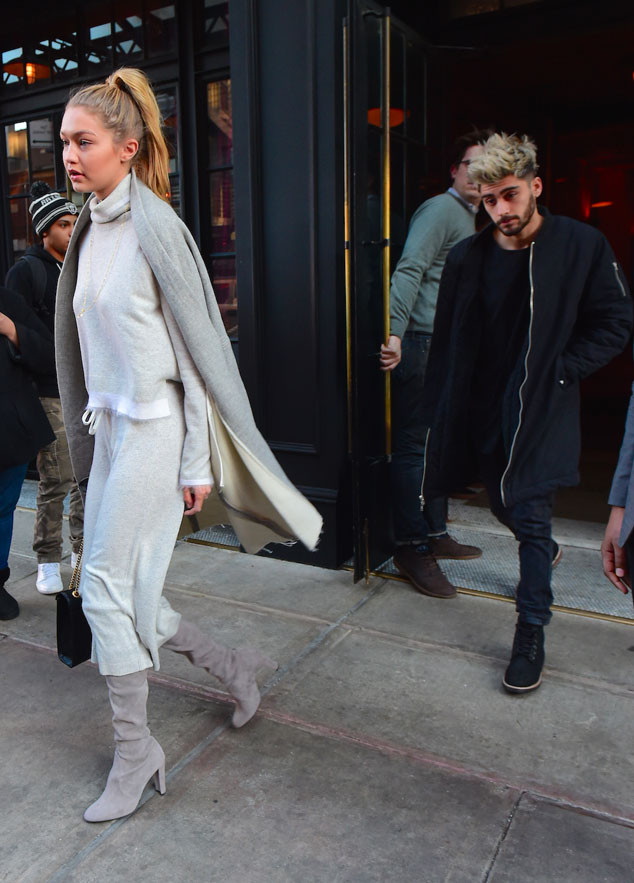 247PAPS.TV / Splash News
Knock knock. It's Gigi Hadid and Zayn Malik!
One of Hollywood's youngest and hottest couples stepped out Monday afternoon in New York City where they quickly got fans talking about their activities.
While visiting a SoHo neighborhood, the pair was spotted visiting apartments that were available for rent.
Before you think this pair is ready to pack their bags and find one home, however, a source tells E! News that they are not looking to move in together. Instead, they are more than ready to look their best while taking in the sights and sounds of the Big Apple.
Gigi was seen wearing a monochromatic outfit with a turtleneck and a cape jacket. She completed her look with knee-high boots and a designer handbag. Meanwhile, Zayn looked comfortable in denim jeans and a black jacket.