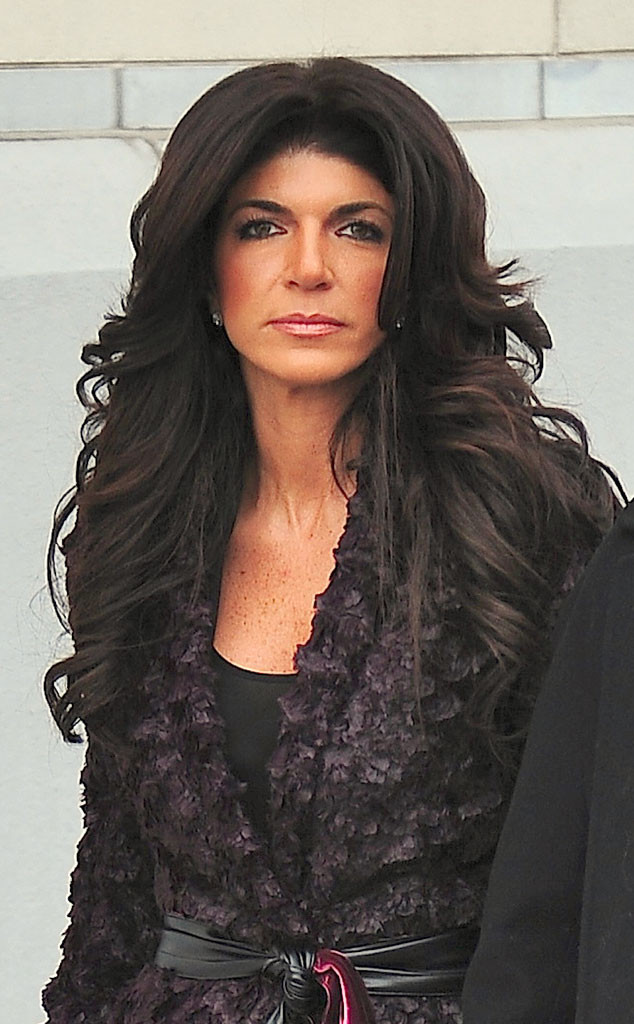 Alo Ceballos/GC Images
UPDATE: Teresa Giudice arrived at her New Jersey home around 7:30 a.m. Her attorney James Leonard Jr. drove her up the driveway of her home in a black SUV with four other matching vehicles surrounding them.
She was greeted by heartwarming signs hanging on the front door of the house, one of which read, "We Missed You."
It was a warm welcome for the reality star as her family inside lit up the fireplace in her honor.
______________________________
No more prison shakedowns for Teresa Giudice. After nearly a year in federal prison, the reality star has been officially released from prison—just in time for Christmas.
The lead star of Bravo's The Real Housewives of New Jersey left the Federal Correctional Institution in Danbury, Conn. early Wednesday morning, E! News confirms.
She reunited with her attorney, James Leonard Jr., who arrived at the prison to meet her for the highly anticipated moment.
After being released, the 43-year-old mother of four headed home where she will complete the rest of her 15-month sentence in home confinement.
"Everyone's just very proud of how she's handled things and gotten through it and stayed strong," an insider told E! News at the start of the month. "They're really thankful she's finally coming home."
"She is free," Leonard told People of her release.