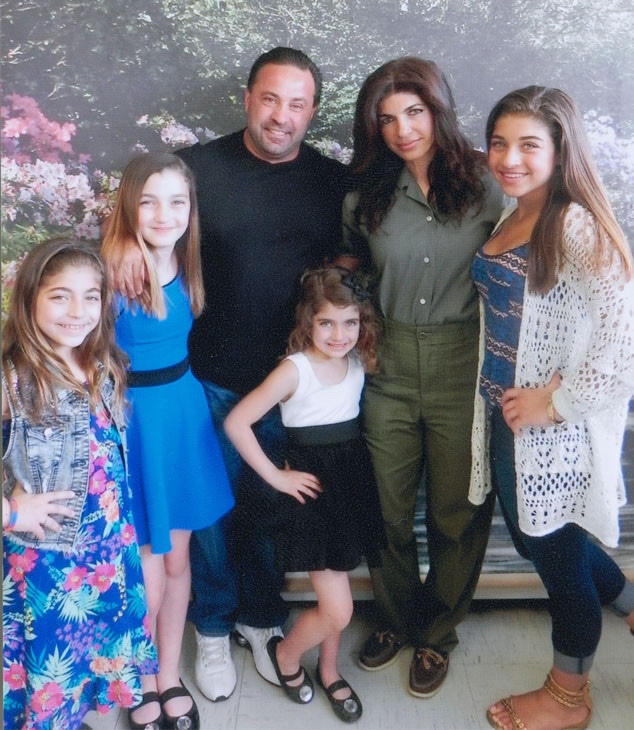 AKM-GSI
The end of Teresa Giudice's jail term is just around the corner, so she is looking forward to reuniting with husband Joe Giudice and their daughters just in time for Christmas.
Although Christmas used to be an extravagant affair for the Giudice family, a source tells E! News exclusively that this year it will be all about being with family. "All Teresa wants is a very low-key Christmas at home with her family. She's nine days away from getting out and it's her only focus," the source tells us. "She and Joe have had conversations about presents, yes, but it's not what matters. Literally the only thing she cares about is coming home to her family."
The source adds that the Giudices have "no plans other than that now."
As the date to her release draws nearer, those closest to her have started an official countdown to her arrival. "Everyone's doing a countdown. It's an exciting time," an insider shared with us. "Everyone's excited to see her again and come over to the house and hug her."
Watch:
Joe Giudice Talks Home Life in Teresa's Absence
The source continued, "Everyone's just very proud of how she's handled things and gotten through it and stayed strong. They're really thankful she's finally coming home."
The Real Housewives of New Jersey star is wrapping up her 15-month sentence in Danbury Prison for fraud charges. Although Joe will start his sentence in March, the family is focusing on Teresa's release.
"No one's thinking about [Joe's prison term] right now," the source shared with E! News. "No one's thinking beyond having Teresa home again."
Teresa won't be relaxing for too long, though, as she already has plans to release a tell-all memoir that she began writing in prison titled Turning the Tables: From Housewife to Inmate and Back Again. But she'll get some time off when Joe takes her, Gia, Milania, Gabriella and Audriana on a getaway vacation.
"We're probably going to take a trip or two with the family," he shared with E! News. "I'd stay in the states, [maybe] some island close by…Whatever she wants to do when she comes home."