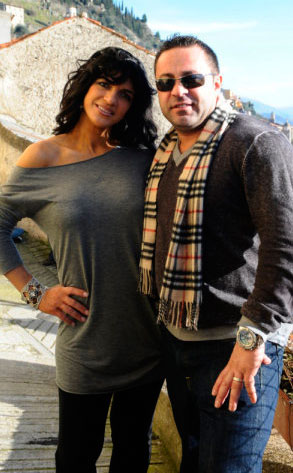 Salvatore Laporta/Bravo
Things just got pretty real for Real Housewives of New Jersey stars Teresa Giudice and her husband, Joe Giudice.
The couple was charged on Monday in a conspiracy to defraud lenders and illegally obtain mortgages and other loans as well as allegedly hiding assets and income during a bankruptcy case, U.S. Attorney Paul J. Fishman announced in a press release.
The 39-count indictment claims the Giudices committed mail and wire fraud, bank fraud, made false statements on loan applications and bankruptcy fraud. The indictment also charges Joe with failure to file tax returns for tax years 2004 to 2008, during which time he allegedly earned nearly $1 million.