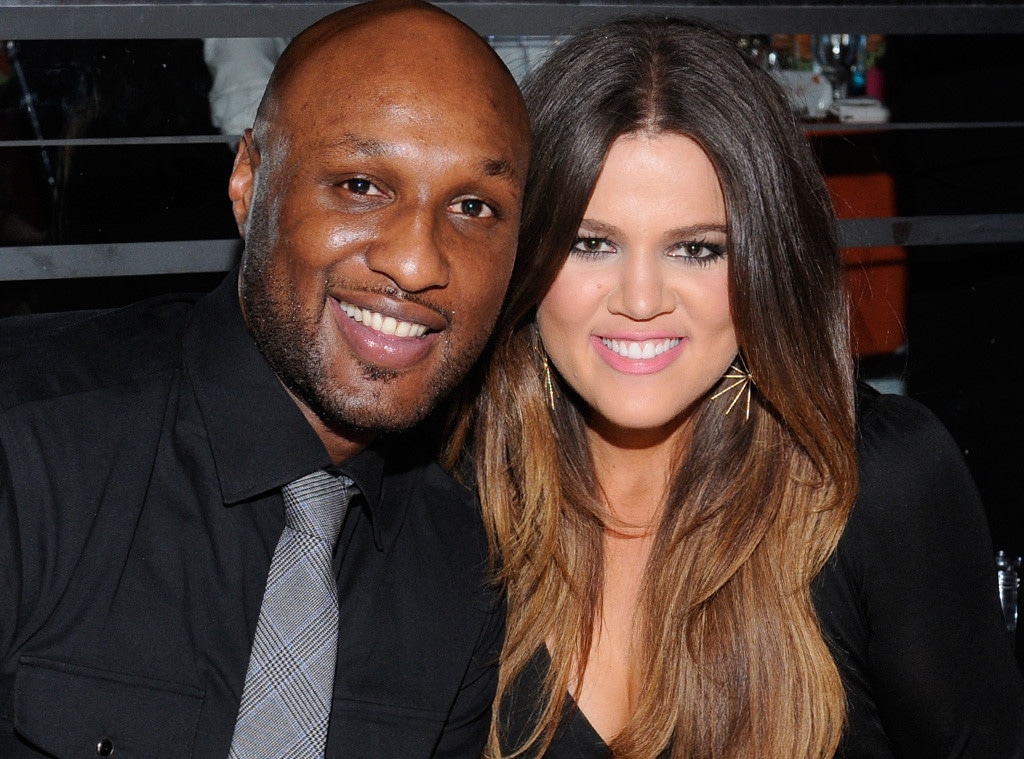 Getty Images
Khloe Kardashian and Lamar Odom are giving their marriage another go. 
E! News confirms the 31-year-old Keeping Up With the Kardashians star and the 35-year-old former NBA player are calling off their divorce. The two both signed divorce papers in July but, due to a file backlog, the judge had yet to sign off, so the pair are still legally married. 
Khloe's attorney Laura Wasser went into court this morning and asked the judge to withdraw the divorce petition that was awaiting a judge's signature. The judge granted the petition and the divorce case is now over. 
A source adds, "Khloe thinks this was the right thing to do right now." 
The news comes just over one week after the E! star rushed to her husband's side at Sunrise Hospital in Las Vegas after he was found unconscious in a Nevada brothel on Oct. 13. 
Odom suffered a drug overdose and has since come out of a coma. Currently, he appears to be recovering; however, he will need "a lot" of rehab in the coming months and is being treated for aspiration pneumonia.
On Monday, Odom was discharged from the Las Vegas facility and transported to Los Angeles. Khloe was photographed exiting Sunrise hospital and she remains by her husband's side as he continues ongoing treatment.
Yesterday, the reality star released a statement for the first time since Odom's hospitalization. She admitted the "past week has been incredibly difficult" and thanked friends, family and fans for the "outpouring of love and endless prayers that Lamar has received."
On Tuesday, a source also told E! News that there are no immediate plans for Odom to be discharged from the hospital in Los Angeles. However, we're told his health is improving. 
Albert Michael/startraksphoto.com
"Every day he is getting a bit better, but he is continuing to have extensive tests on his cognitive and motor functions, so no one can make a definitive diagnosis yet" the insider said, adding, "He is more coherent day by day."
Khloé and Lamar wed in 2009 following a whirlwind engagement. Their divorce was chronicled on Keeping Up With the Kardashians, as well as the spin-off Kourtney & Khloé Take the Hamptons. 
"If I had my way I would still be married to Lamar," the 31-year-old E! star admitted during a November 2014 episode. "Like even right now, today, I wish I was still married to him."
—Reporting by Baker Machado
For more details on Lamar's condition and how Khloe is helping him recover, be sure to tune into E! News at 7 p.m. and 11 p.m., only on E!