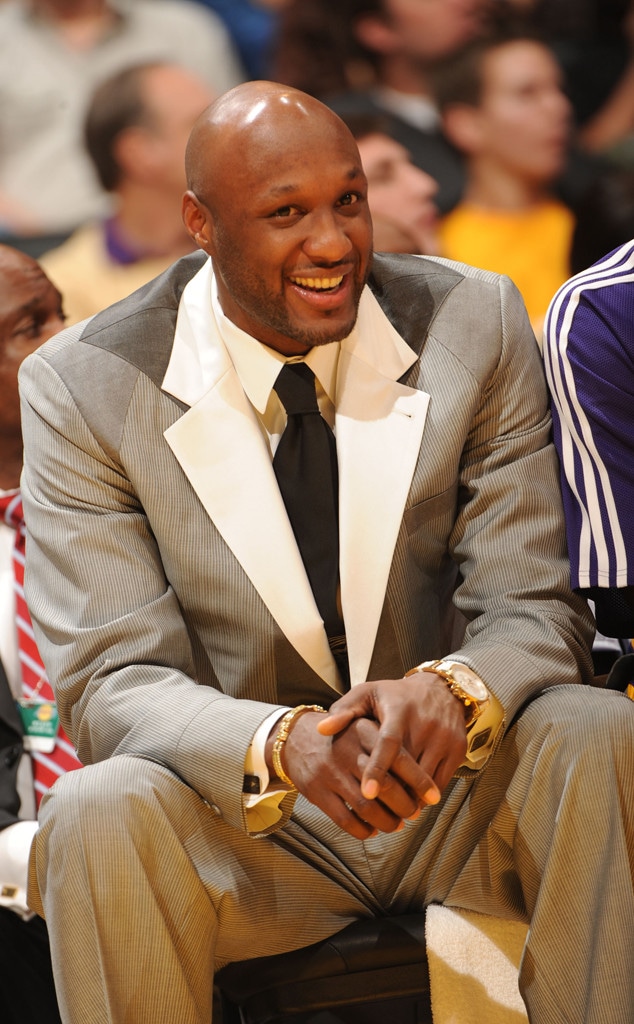 Noah Graham/NBAE via Getty Images
Lamar Odom is on his way to Los Angeles.
E! News has exclusively learned that the former NBA star has been discharged from Sunrise Hospital in Las Vegas, where he has been receiving medical treatment after being found unconscious on Tuesday, and is heading to California. We're also told that Lamar was accompanied by Khloe Kardashian in the helicopter ride to Los Angeles.
As we reported earlier today, Odom's transfer to L.A. was pending his condition remaining stable. Doctors were in the early stages of working out the logistics of how the athlete would be transported to SoCal, because Lamar's stature previously prohibited him from being airlifted in a helicopter.
E! News reported that the former Laker's health is improving day to day, but the 35-year-old celeb is going to need "a lot" of rehab in the coming months.
Lamar is "making fast progress" and can move his arms and legs, but he is not able to stand up, even with assistance. A CT scan came back clean, but there may be some cognitive issues ahead.
Though Lamar is still on dialysis due to kidney failure, he is showing signs of improvement. He passed a swallowing test, a promising sign of neurological function, and has communicated using hand signals. Additionally, he is no longer wearing an oxygen mask and is "doing great with his breathing."
Odom's move to Los Angeles will also help Khloé remain close throughout his rehabilitation. The E! star has not left his side since he was admitted on Tuesday, and a source told E! News, "She goes everywhere with him. If Lamar leaves the room for testing, she follows."
For more on Lamar's progress, tune into E! News tonight at 7 and 11, only on E!