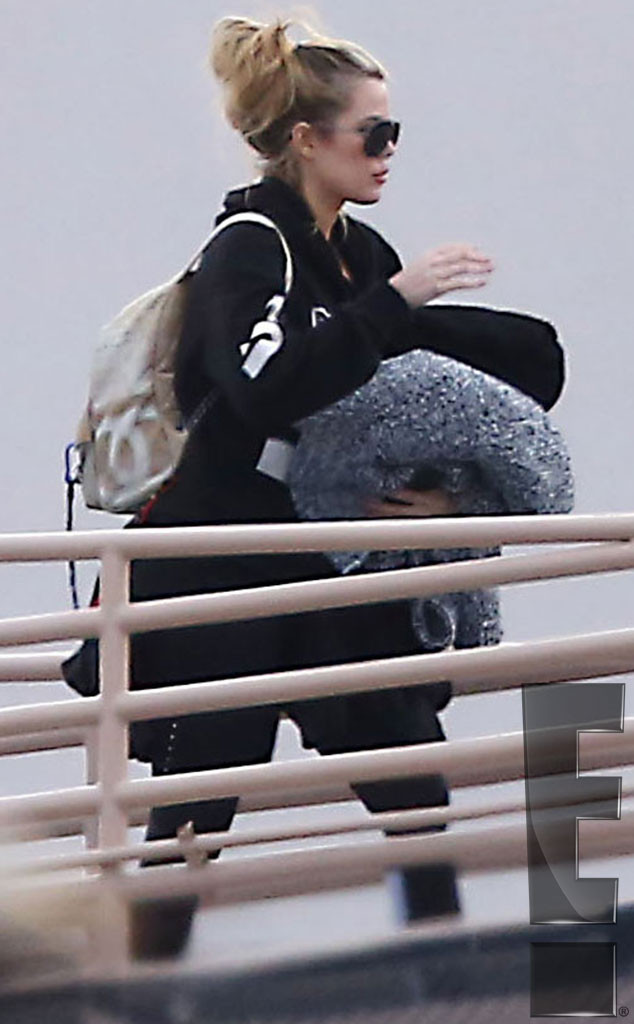 FameFlynet/AKM-GSI
Khloe Kardashian is sticking by Lamar Odom's side.
The E! star, who has not left the athlete's bedside while he was in Sunrise Hospital & Medical center the past week, continued to be by the former Los Angeles Lakers player after he was discharged from the Las Vegas facility and transported to a Los Angeles-area hospital on a helicopter. The 31-year-old was photographed departing the hospital, wearing all-black loungewear, sunglasses and her hair in a messy bun.
E! News has learned that while Odom's recovery is still very much ongoing, he is now speaking in full sentences and can swallow and eat food on his own. Odom is currently being treated for aspiration pneumonia.
"You can tell it's taking a toll on Khloe, but she is staying strong for Lamar," we're told.
Meanwhile, a source previously told E! News, "She goes everywhere with him. If Lamar leaves the room for testing, she follows."