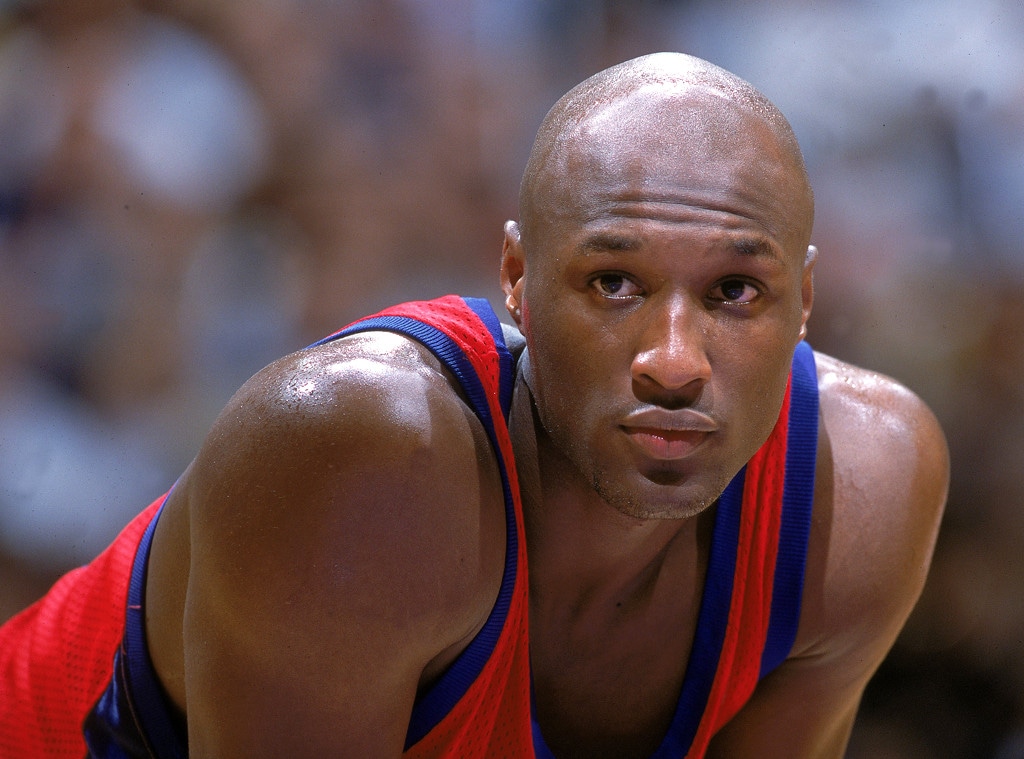 Jeff Gross /Allsport
Lamar Odom overdosed on drugs, E! News has learned.
A source inside Sunrise Hospital in Las Vegas tells us that "drugs were found in his system," and doctors are treating the situation as an "overdose." Lamar remains unconscious and on a ventilator but is still alive. It also appears that the former Los Angeles Lakers player suffered from a "loss of oxygen but also possible stroke."
"So, likely there's brain damage, but they're not sure how much," the source adds. "Virtually every drug imaginable was found in his system."
Lamar appears to have suffered an "ischemic stroke," which is caused by a blood clot preventing blood flow to the brain. This type of stroke is often associated with a cocaine overdose, among other drugs. Our source adds that Lamar "had been partying since Friday."
"He was doing crack cocaine all weekend and he choked on his mucous," the insider explains. "They're now having to fix all the damage it has done."
Although doctors are treating Lamar's situation as an overdose, it doesn't appear to be a suicide attempt. More likely, the insider explains, it was an accidental overdose. "The long term effects of his drug use have taken a toll on his body and the binge this time was too much to handle," the source says.
Lamar suffered brain damage but isn't brain dead.
Khloe Kardashian's husband was discovered unconscious at 3:30 p.m. Tuesday at the Bunny Love Ranch and rushed to a local hospital before being transferred. Kris Jenner was spotted outside of Sunrise Hospital early this morning, where Khloé remains inside with Lamar. Another source told us that Khloe has been "completely inconsolable and heartbroken" since the news broke, adding that she had been "worried about Lamar for a very long time" despite cutting off contact with him over the summer.
His former teammates have turned to social media to show their support and Kendall Jenner has also tweeted for Lamar, writing, "Please don't go."
Mychal Thompson, former Laker, father of NBA star Klay Thompson and current Lakers broadcaster, also told E! News exclusively that the team is keeping Lamar in their thoughts at all times. "We are all currently praying for Lamar and wish him the best," he said.
For more on Lamar Odom's hospitalization and how Khloe Kardashian is coping, watch Live From E! on Eonline.com at 12:30 p.m. ET/9:30 a.m. PT and tune into E! News at 7 and 11 tonight on E!