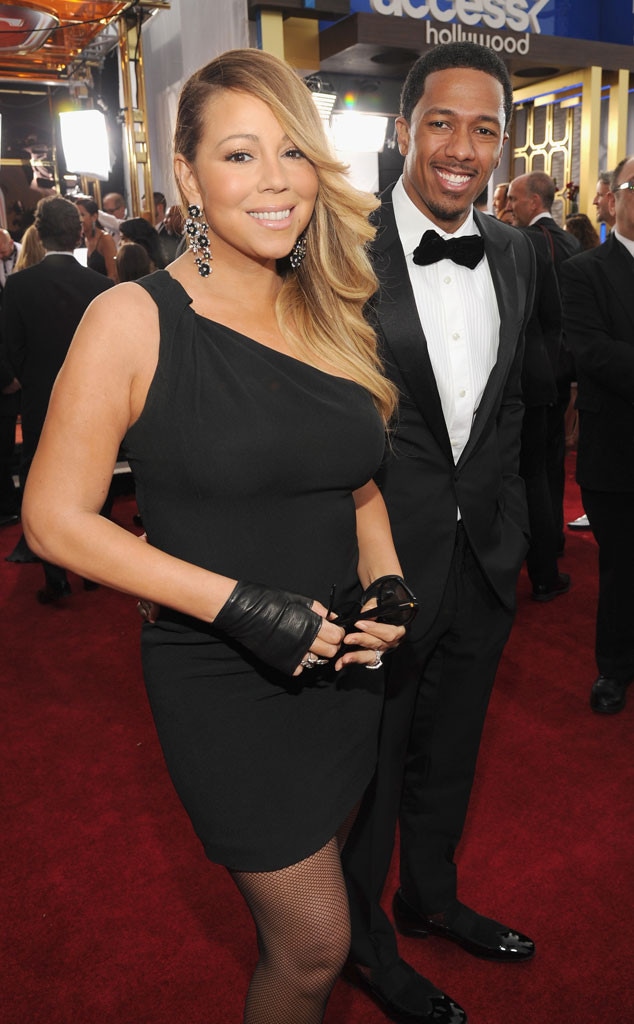 Kevin Mazur/WireImage
Mariah Carey and Nick Cannon have really called it quits this time.
The actor filed for divorce from the legendary singer on Dec. 12 in New York, TMZ reported Friday. Cannon's move to officially end their six-year marriage comes after months of turmoil,,  
Moreover, the America's Got Talent host filed the paperwork just days after Carey's now infamous Rockefeller Center Christmas Tree lighting ceremony snafu.
The duo's road to divorce was certainly a rocky one, with many public twists and turns, to say the least.
Rumors began to swirl of an impending split in April of last year, but Cannon slammed the reports just weeks later in Parade magazine.
Perkins; Andrade; PacificCoastNews.com
"You kind of have to ignore it because every week it's something different, and if you paid attention to it, it actually probably would start really affecting you...There's no merit or truth to it. It's kind of humorous, really. It couldn't be further off from the truth, and it really affects the credibility of the so-called newspapers," he said.
Cut to just a few months later, when our sources hinted at trouble between the two, claiming that they had "been living apart for a while."
A source close to Carey explained, "There have been issues between them for a while. They are not getting along. She wants to end it and it has been in the works for months."
Pascal Le Segretain/Getty Images
And after reports that Cannon had broken his silence on his marriage, which he later vehemently denied via Twitter, it seemed as though the end of the marriage was inevitable.
"She is heartbroken," another insider close to the pop diva confessed. "She has tried and tried to get him to stay home more, but he always uses work as an excuse. When she points out that, financially, he does not need to be working as much as he does, it pisses him off and pushes him farther away. He hates when people assume he's living off her money."
The now-exes welcomed twins Moroccan and Monroe (whom they affectionately refer to as "Dem Babies") on April 30, 2011, three years after the couple got married in a secret ceremony in the Bahamas. 
Reps for both Cannon and Carey had no comment when contacted by E! News.