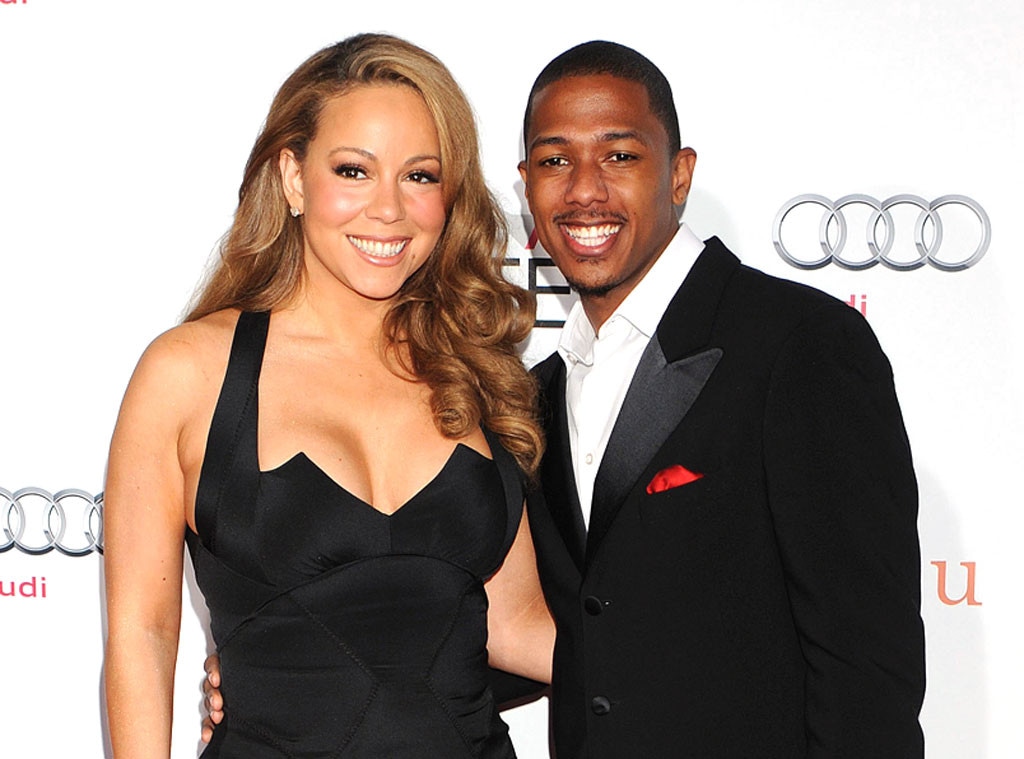 Jeffrey Mayer/WireImage
Yesterday, amid rumors of an impending divorce, Nick Cannon broke his silence to The Insider, confirming that he and wife Mariah Carey have been "living in separate houses for a few months." And while his comments certainly shocked fans of the couple, who have been married for more than six years, it seems that no one was more surprised by his remarks than the 44-year-old songstress. 
"Mariah was devastated about the comments Nick made to The Insider," a source tells E! News. "They had agreed to work on a statement together. A joint statement was being prepared when he went and gave those quotes to The Insider."
Not only did Cannon confirm that the couple has been living apart, but he also confessed that there is "trouble in paradise," adding that his "main focus is the kids." 
Meanwhile, a publicist for Mariah issued a statement, saying, "I am not commenting on Mariah's personal life, but Mariah is focusing on her children and her upcoming tour."
John Shearer/WireImage.com
Unsurprisingly, the source adds that Mariah is less than pleased with her partner's remarks. 
"She can't believe he went and did that," the insider says. "Not what they had agreed on and not classy. He was not supposed to say a word."
"She thinks it was extremely childish, impulsive and opportunistic," the source continued. "For her, it was the last straw. She's done with him now."
Speculation has been running rampant that the 44-year-old singer and the America's Got Talent host are headed for a split after two kids and more than six years together, with a source telling E! News on Thursday that Carey is "heartbroken" over the demise of her marriage. 
"This has been going on for months," the source added. "It has a lot to do with Nick's career choices. He does not have to work, but he's been throwing himself into gigs and projects." 
However, following Cannon's impromptu remarks, it seems that their relationship has now taken a turn for the worse. 
"It's no longer amicable," the source reveals. "Things are getting ugly."
In the wake of the TV personality's comments, reports have also surfaced claiming Carey has put a gag order on her 33-year-old hubby. Our insider hasn't heard of a confidentiality agreement, "but would not be remotely surprised. She is seriously pissed."  
Mariah and Nick secretly wed in the Bahamas in 2008 after just six weeks of dating. Exactly three years later, they welcomed twins Moroccan and Monroe (whom they affectionately refer to as "dem babies"). 
Back in May, Cannon opened up about the couple's marriage in an interview with Parade—just shortly after their sixth wedding anniversary, during which they failed to renew their vows in their typically lavish fashion—and denied that there is any truth to the divorce reports. 
"You kind of have to ignore it because every week it's something different, and if you paid attention to it, it actually probably would start really affecting you...There's no merit or truth to it," he insisted. "It's kind of humorous, really. It couldn't be further off from the truth, and it really affects the credibility of the so-called newspapers."