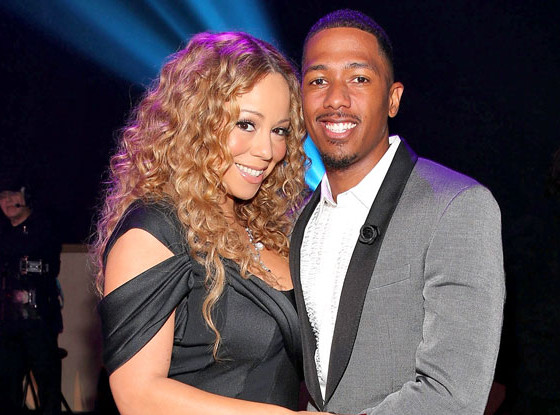 Christopher Polk/Getty Images For Nickelodeon
In case you didn't know, Nick Cannon and Mariah Carey are in love with each other.
Along with crediting his wife as "the best sex I've ever had," the America's Got Talent host gushed about his ladylove during an interview with his reality show co-star Howard Stern on his Sirius XM radio show today.
"It's amazing, man," Cannon said of his marriage to Mariah. "We about to be six years on the 30th." (What?! It seems like just yesterday they were renewing their vows in pure fairy-tale fashion.)
And Nick was quick to slam rumors that Carey was cheating on him with rapper Nas (whose name apparently gave Stern some trouble to pronounce, LOL).
"It's amazing to me when I hear that stuff," Cannon said. "Nas is probably one of the best rappers to ever do it, Howard. He's a friend of mine, he's a friend of hers. She went to his birthday party and I think I was in L.A...We actually talked about this before. It'd be very difficult to make me jealous. I'm probably one of those dudes that's really secure in my relationship."
Nick recently surprised his wife with some butterfly bling for her birthday (or anniversary, as she likes to call it), which she naturally showed off on Twitter. "Nick surprised me for 3/27 with a stellar diamond bracelet encrusted with 3 floating butterflies!" the songbird captioned a close-up photo of the happy duo flaunting the impressive and intricate cuff.
Too cute!