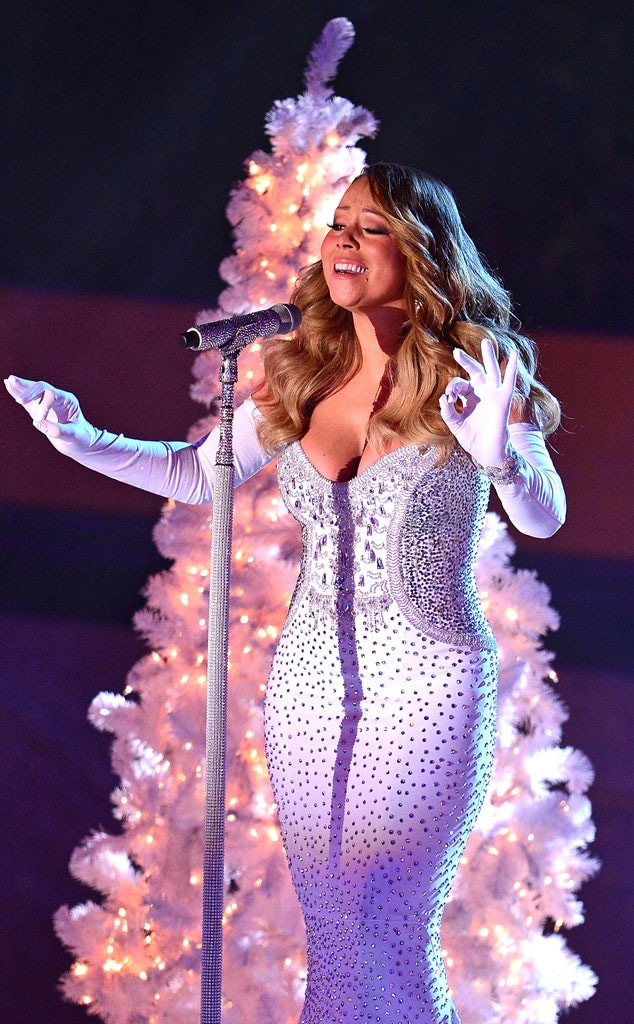 James Devaney/WireImage
Mariah Carey seems to have put a damper on the Christmas spirit last night at the annual Rockefeller Center Christmas Tree lighting ceremony.
Multiple sources tell E! News that the Grammy winner forced production to wait for several hours as she didn't want to perform in the rain.
"She was concerned about it affecting her voice," an insider shared with us. "The buzz on set was that Mariah eventually showed up in her car, but refused to get out of the car because of the weather."
And while she eventually did perform live, despite the unfortunate weather, Carey stood up about 15 youngsters (all under the age of 10) who were supposed to serve as her backup dancers.
We're told that the children were dressed in white and gold holiday outfits and had done two full rehearsals while waiting for Mimi. Understandably, a source says that "the kids were incredibly disappointed when Mariah did not show up on set."
The mother of two took to Twitter shortly after TMZ broke the news of the tree lighting ceremony drama in an attempt to clear the air.
"Last night's situation was beyond my control. I apologize to all that showed up, you know that I would never want to disappoint you," she began by writing to her devoted fans.
"You've kept me here, in your hearts, and I keep you in mine always. We are #lambily! #ThereForMe. I will be opening tonight's live show in Rockefeller center with "All I Want For Christmas Is You"!!!! Tune in at 8pm on NBC!"
(E! and NBC are both part of the same NBCUniversal family.)