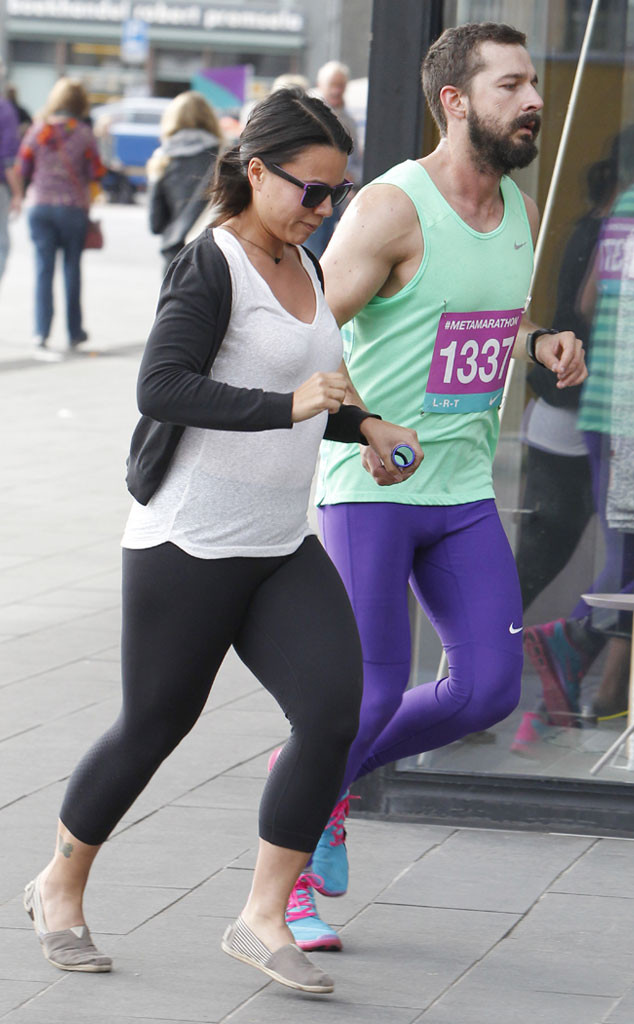 Beretta / Sims / REX
Shia LaBeouf is back to his strange antics and even put on those smashing purple tights again, this time for—what else?—art.
The 28-year-old former Transformers actor, who has become known for his bizarre behavior and stunts following a plagiarism scandal, on Thursday ran a "#Metamarathon" in Amsterdam. LaBeouf circled around the Stedelijk museum of modern and contemporary art as part of its symposium on metamodernism. He completed at least 144 laps, some of which he jogged with fans, according to local website NLTimes.nl.
The actor sported purple Lycra leggings, a mint tank top and blue and hot pink sneakers. He wore the same outfit, entirely designed by Nike, during a walk with girlfriend Mia Goth in Los Angeles earlier this month.