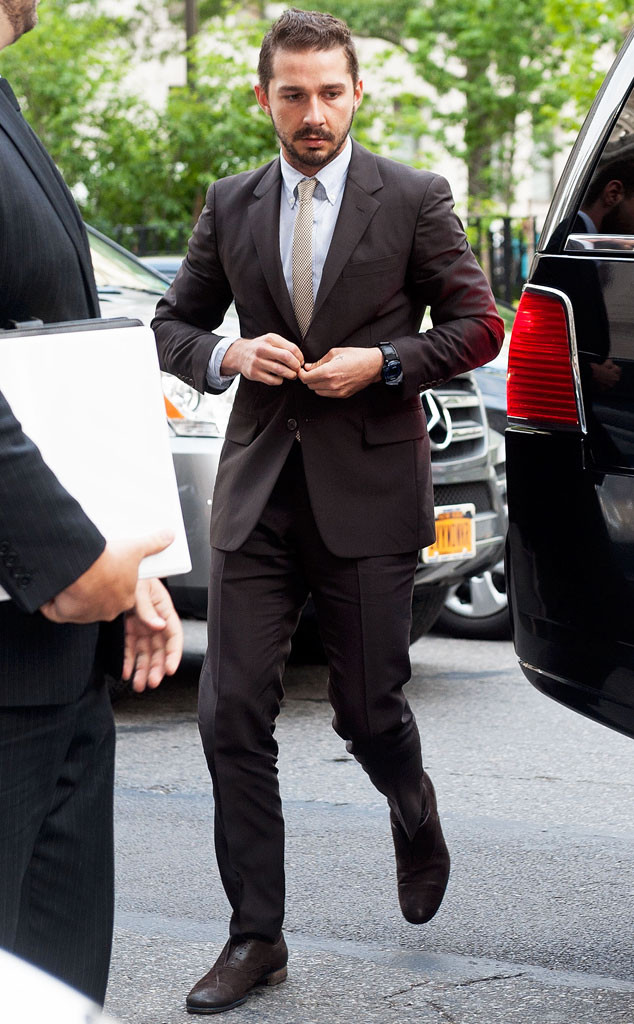 D Dipasupil/Getty Images
Shia LaBeouf was in a New York City court this morning for sentencing stemming from his arrest at Studio 54 earlier this summer during a showing of Cabaret.
The actor entered a plea deal stating that if he pleaded guilty to disorderly conduct, he would be sentenced to six months of outpatient alcohol treatment.
LaBeouf took the plea and informed the court that he has already completed three months of outpatient rehab.
The judge also told the actor that he must have no new arrests for the next six months, at which point he may then withdraw his plea and have the arrest erased from his record.