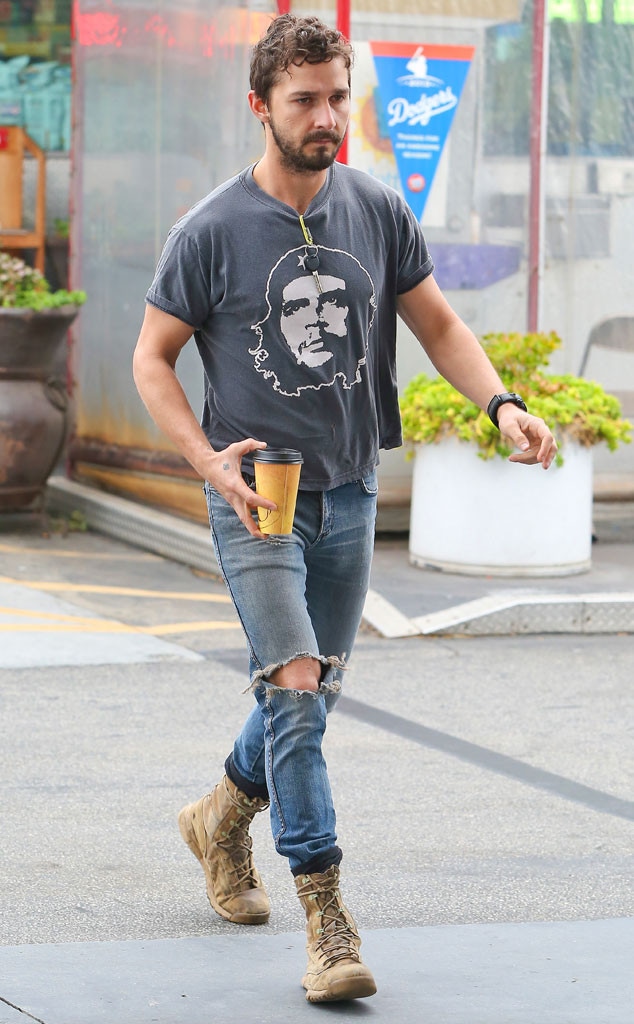 AKM-GSI
Shia LaBeouf is getting some help.
His rep has clarified what's going on with the actor in the wake of his arrest last week after he disrupted a Broadway performance of Cabaret, telling E! News, "Contrary to previous erroneous reports, Shia LaBeouf has not checked into a rehabilitation facility but he is voluntarily receiving treatment for alcohol addiction."  
We previously reported today that the Nymphomaniac star was not in rehab.
"He understands that these recent actions are a symptom of a larger health problem and he has taken the first of many necessary steps towards recovery," his rep continued. "There will be no further comments made at this time."
The paparazzi trailing him had seemingly jumped to the conclusion that LaBeouf had checked into treatment, but he was spotted earlier today on a coffee run in L.A.
He was charged last week in New York with two misdemeanor counts of disorderly conduct, one count of criminal trespassing and one count of harassment. According to authorities, the Disturbia star was smoking cigarettes while watching Cabaret at Studio 54 and otherwise being disruptive, after which he continued to act up in front of the police after security had escorted him out of the building.
Meanwhile, the NYC theater crowd appears to be taking Shia's antics in stride. In fact, we're told that at one point during a performance of Hedwig and the Angry Inch tonight, a member of the audience yelled "take it off!"
To which star Neil Patrick Harris replied, "Shut up, Shia LaBeouf," causing the crowd to burst into laughter.
—Reporting by Marc Malkin and Baker Machado