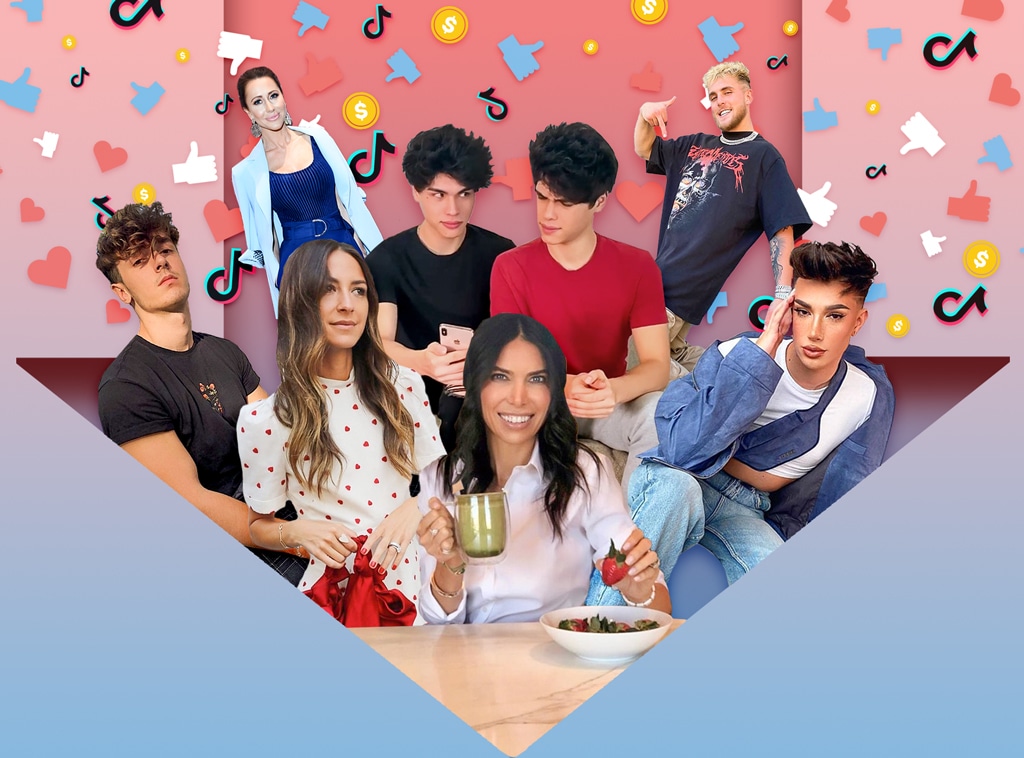 Back in March, when we were all still trying to find our pandemic footing—Is it okay to go out for groceries? What about a run? Should we be spraying down every last piece of mail with bleach?—there seemed to be at least one situation the Internet could all agree on. 
Arielle Charnas had f--ked up. 
In mid-March, the founder of the Something Navy clothing line and the OG blog of the same name told her 1.3 million Instagram followers that she was being testing for COVID-19 after experiencing a fever, sore throat and chills. Despite the limited number of tests available at the time in New York City—then the epicenter of the pandemic—she said that her friendship with a clinic director gave her an in. Naturally, she posted a video of the whole drive-up testing experience.
Later announcing that she had tested positive, she vowed to quarantine in her relatively expansive Manhattan apartment with husband Brandon Charnas and their daughters Ruby, 4, and Esme, 2. But then, not eight days later, her social media showed that the whole crew—including her nanny—decamped to a place in the Hamptons. This despite the increasing strain on the upscale enclave's resources, medical and otherwise, and Governor Andrew Cuomo's urging that New Yorkers shelter in place. 
Dimitrios Kambouris/Getty Images for Michael Kors
Let's just say, it wasn't her best look. 
The year 2020 has been kind to pretty much no one. But among those most affected are the cadre of influencers who make their (quite lucrative, very splashy) living by telling the rest of us how we should dress, eat and which of the 237 subscription boxes we should sign up for.
Once the career choice most desired by Bachelor hopefuls, influencers pocket beaucoup cash, free trips and other swanky perks for posting Instagram ads, crafting quippy captions and maintaining a dedicated social media presence that lets fans in on their authentic, yet very carefully cultivated, self. Though it requires a willingness to overshare and the constant pressure to be on 24/7, for the right personality, it's not a bad gig 
But in a post-COVID world, those that tout their views on parenting, fashion, design and wellness have been questioned and outright derided, their posts about coordinated quarantine loungewear feeling more than a little frivolous as death rates rose across the country and as people continue to struggle with child care, unemployment and the very real challenge of home-schooling.
Watch:
Amanda Seyfried Calls Out Influencer Arielle Charnas
And while there's certainly an argument to be made that a bit of frivolity is good when everything else feels so heavy—and people still need to put on clothes sweats, find ways to practice self-care and show off their skills with a sourdough starter—not everyone is buying what these influencers are selling. It can be pretty hard to aspire to that curated, filtered existence when, for many, the goal each morning is to just make it through the day.
Many influencers have pivoted to content that feels more appropriate in the current climate, but more than a few outlets have been wondering if that's enough to save the still nascent industry. As Vanity Fair put it in an April article, "Is This the End of Influencing as We Knew It?"
The crux of their reporting was focused on the tale of Charnas. How the comments on her Instagram page grew increasingly heated as she boasted about taking walks outdoors for "fresh air" and snuggled with her daughters rather than maintain any sense of social distance. 
When her husband cracked that apparently only "hot" people were getting the virus, emotions boiled over as Charnas more or less gave a master class on how not to behave in the middle of a crisis.  
She later posted a lengthy apology addressing many people's concerns—their nanny was with them because she, too, had contracted the virus; they had doormen clear out the lobby of their NYC building before departing, hadn't stopped for gas and had groceries delivered to their new spread; her Hamptons pad was on a relatively isolated street—but the damage has lingered.
Nordstrom, who had been carrying Charnas' line, announced they wouldn't be renewing the contract that had expired in 2019 (in response, Charnas pivoted to a direct-to-consumer relaunch in July, explaining, "I wanted more control"). In May, another designer came forward accusing her of swiping his idea (in a statement, she insisted, "We did not know about Juan Carlos Obando until his dress was brought to our attention,") and, amid all the chaos, Charnas decided to make her Instagram page private. "People wanted me to be more sensitive about what was going on in the world," she would note on The Glossy Podcast in July, "and I should have been."
But in 2020's six long pandemic-plagued months, she hasn't been the only one stepping a Proenza Schouler-clad toe in it. 
Whether it's a seemingly inflated sense of importance driving social media's popular crowd to make mistakes or just the spirit of cancel culture bumping up against people at home with more time on their hands, a number of influencers have been called out in recent months. Their missteps range from the relatively benign and somewhat forgivable to—at their most egregious—actions that could have a true detrimental effect on a society kinda struggling to keep it all together. 
Allow us to recount the errors of their ways.