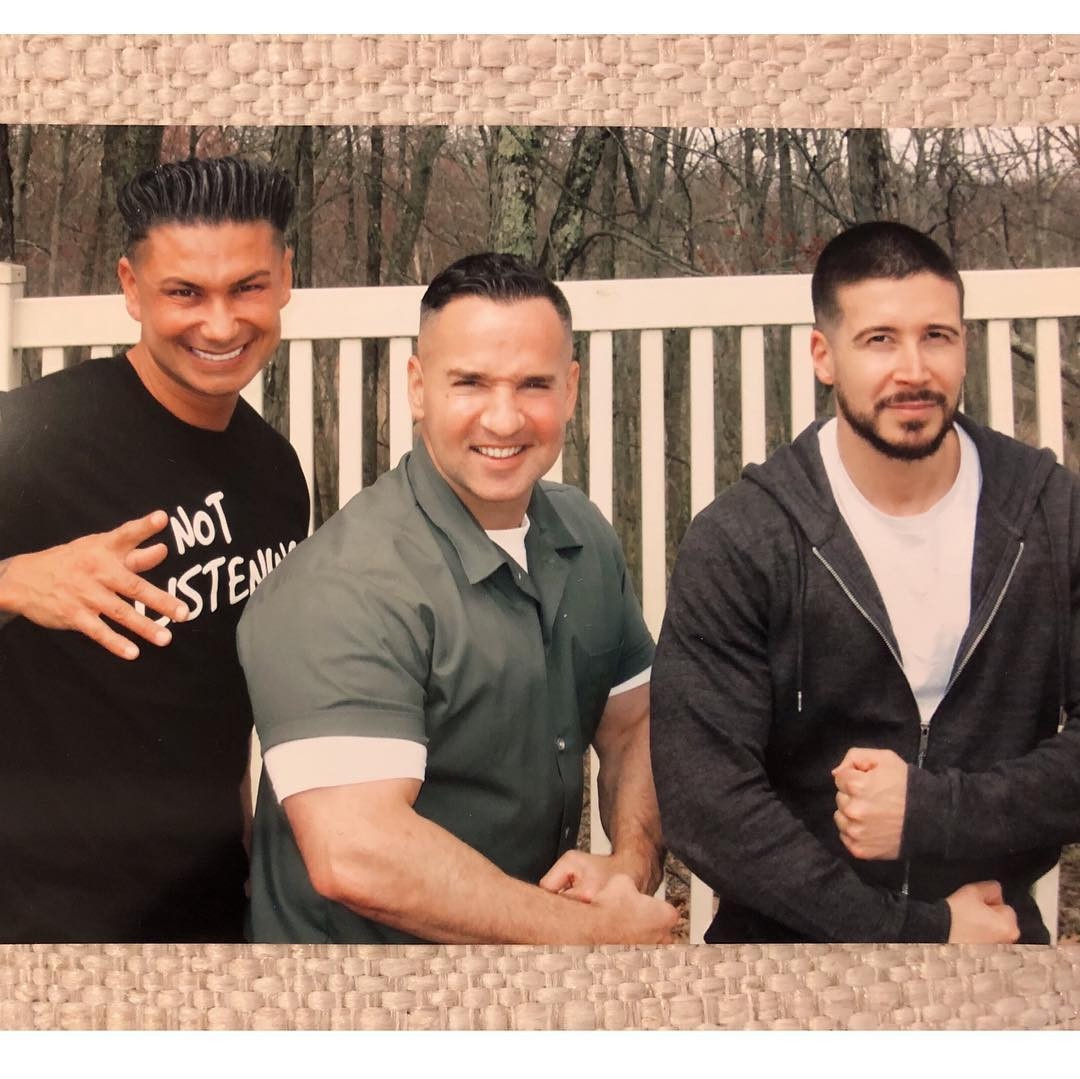 Instagram
Mike Sorrentino's prison situation is finally over.
The Jersey Shore star is a free man again after serving an eight-month sentence for tax evasion, more than ready to resume his life where it left off—as a newlywed who was trying to make the most of his two months of married life before he had to turn himself in on Jan. 15.
"The comeback is always greater than the setback," he told his followers live on Instagram during his ride to the Federal Correctional Institution in Otisville, N.Y.
Pauly D, one of the loyal pals who visited Mike while he was away, shared in July on Watch What Happens Live, "He's happy, positive...He's just so happy to get it over with and he just wants to come out."
Surely the world will be hearing firsthand all about his jumpsuited journey very soon, and we're guessing social media and TV will be involved.
Many famous faces have been locked up at some point, be it for 8 hours or 8 years, so The Situation can rest assured that he hasn't blazed some new trail of notoriety. He also is aware that a stint behind bars doesn't sound a death knell for his career any more than obsessively working out and doing laundry on MTV did.
But he does, of course, want to start off his post-prison life on the right foot—and stay on the right foot, especially since he's still on supervised release for the next two years. So, while therea are surely plenty of people he wants to see, places he wants to go and pasta he wants to eat, Sorrentino should be toeing that behavioral line, just as the celebs who've successfully stayed out of trouble after learning their lesson have needed to do.
And here's what they have done after savoring that first taste of freedom:
Then California Gov. Jerry Brown officially and unconditionally pardoned Downey in 2015, his office stating that the actor had "lived an honest and upright life, exhibited good moral character, and conducted himself as a law-abiding citizen" since committing his crimes. By then he was also the highest-paid actor in the world, three years running.
He also remains, 18 years running, the most beloved former inmate of the California penal system.
A Marvel Universe franchise may not be in the cards for The Situation, but a source tells E! News "he's excited to get back to his life and start working."