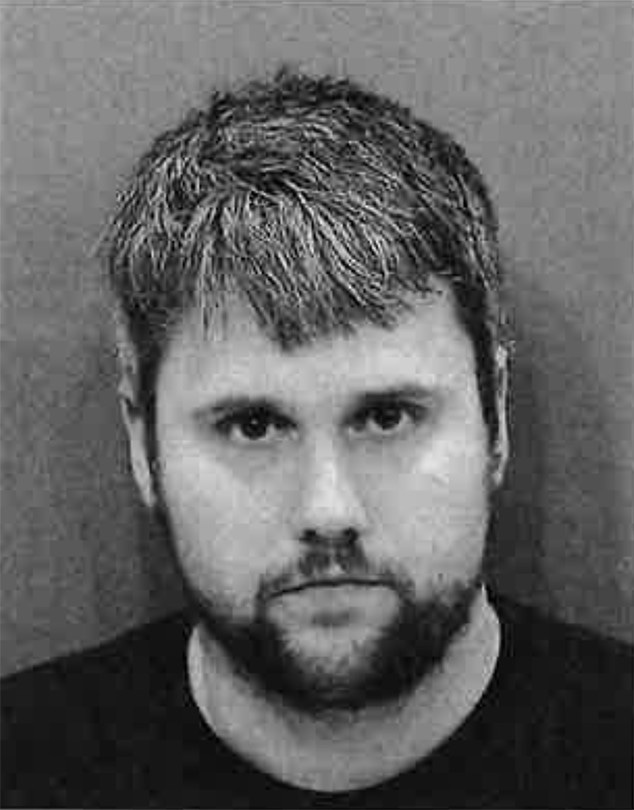 Hamilton County Sheriff's Office
Since the start of Teen Mom in 2009, there have been a number of stars within the MTV franchise who've had trouble with the law.
Earlier this week, Teen Mom OG star Ryan Edwards was arrested in Tennessee, less than 24 hours after it was announced that he and wife Mackenzie Edwards are expecting their first child together.
"It was related to his charge last year before he went to rehab," a source told E! News of the arrest. "This is not anything new. It's not a new arrest for heroin. That was his original charge last April."
But Ryan isn't the only Teen Mom star with legal troubles. Let's take a look back at a history of Teen Mom arrests and mug shots.
It was just last month that Teen Mom 2's Nathan Griffith was arrested. E! News confirmed that the 30-year-old Teen Mom 2 star was arrested on a traffic violation on Sunday, February 25 in Myrtle Beach, South Carolina. Griffith is the ex-fiancé of Jenelle Evans, with whom he has a 3-year-old son, Kaiser Griffith.
In response to the arrest, Evans told E! News in February, "It doesn't surprise me at all. It's sad that Kaiser was there this weekend and a witness to all of this. Hopefully, Nathan doesn't continue to make the same mistakes and set a better example for his son."
Janelle's ex Kieffer Delp was also arrested in early 2018 for operating a meth lab. Possession of methamphetamine and possession with intent to deliver were also among his six charges. 
The Allegheny County Sherriff's Office confirmed the arrest to E! News in January.
Back in 2010, Kieffer and Jenelle were arrested when they allegedly broke into a neighborhood home.
Since that time, Jenelle has been arrested on a number of occasions.
Brunswick County Sheriff's Office
Brunswick County District Court
In March 2011, a then 19-year-old Jenelle was arrested on a warrant and booked on two misdemeanors, assault and affray, for her role in a fight, footage of which surfaced on the Internet and sparked an investigation by the local D.A.'s office.
Months later, Jenelle was arrested again. This time, the MTV star was arrested for violating her probation, the Brunswick County Sheriff's Department confirmed to E! News.
In January 2012, Jenelle was arrested in Brunswick County for allegedly giving "harassing phone calls" and "communicating threats" to her former roommate. A week later, Jenelle was busted again.
Jenelle's other arrests over the years include an April 2013 arrest for alleged heroin possession, possession of paraphernalia and simple assault on then-husband Courtland Rogers, Evans' attorney, Dustin R.T. Sullivan, confirmed to E! News at the time. Later that year, she was arrested again on multiple occasions.
In February 2015, Jenelle was arrested in Myrtle Beach, S.C. for driving without a license, E! News confirmed at the time.
In June 2012, E! News confirmed that Teen Mom star Amber Portwood had started serving her five-year prison sentence, which resulted from her arrest on drug possession charges in December 2011. Amber was released from jail early in November 2013.
In May 2011, Portwood's ex Gary Shirley was arrested in Indiana for driving with a suspended license.
In March of 2013, Teen Mom star Farrah Abraham was arrested for DUI in Omaha, police confirmed to E! News at the time. The reality star, who was 20 at the time, was pulled over after almost hitting a police cruiser. She was then administered a field sobriety test and blew a 0.147. 
At the end of 2017, Teen Mom 2 star Chelsea Houska's ex-boyfriend Adam Lind was arrested in South Dakota on Dec. 5 for "violation of conditional bond no contact in domestic arrest," E! News confirmed at the time.