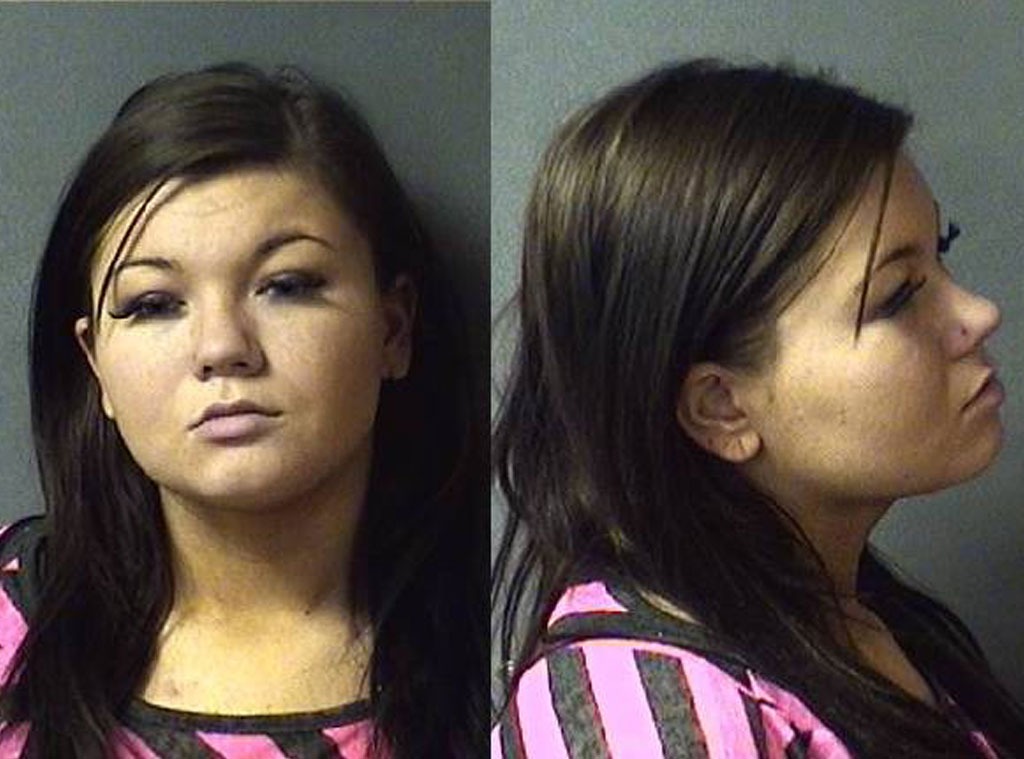 Christmas in the clink.
That seems to be what Amber Portwood has to look forward to this holiday weekend as the Teen Mom star is currently sitting behind bars once again.
So what happened now?
Amber's brother, Shawn Portwood, tells E! News exclusively that his sister missed her most recent probation hearing and, as a result, authorities went to her house.
While there, they went through her purse and found some "old pills" that Amber said were from an earlier prescription. Unfortunately, she could not show proof that she ever had said prescription and was subsequently arrested and put in jail.
The Madison County Sheriff's Department has confirmed to E! News that Amber is indeed in their facility on a "probation violation," adding it "will be up to the courts to decide" how long she stays there.
In other words, she'll very likely spend Christmas away from her family.
"It's really sad because this will be her second Christmas in jail," said Shawn, referring to last December when Amber surrendered to Indiana police and was booked on felony charges of domestic battery and neglect. "We were really looking forward to seeing her because we didn't see her last year because she was in jail, and now that's not going to happen."
And it was a get-together that Amber herself was clearly looking forward to as well.
"I just talked to her last week and she sounded so excited," insisted Shawn. "She told me she was so happy with her new boyfriend, that our mom really likes him and that she couldn't wait to introduce him to us."
So where was the reality star's 3-year-old daughter Leah when all this went down?
Right now she's in Florida with her dad, Gary Shirley, visiting Amber and Shawn's father.
Let's hope Leah has a happier holiday than her mom.
—Reporting by Katie Rhames and Baker Machado