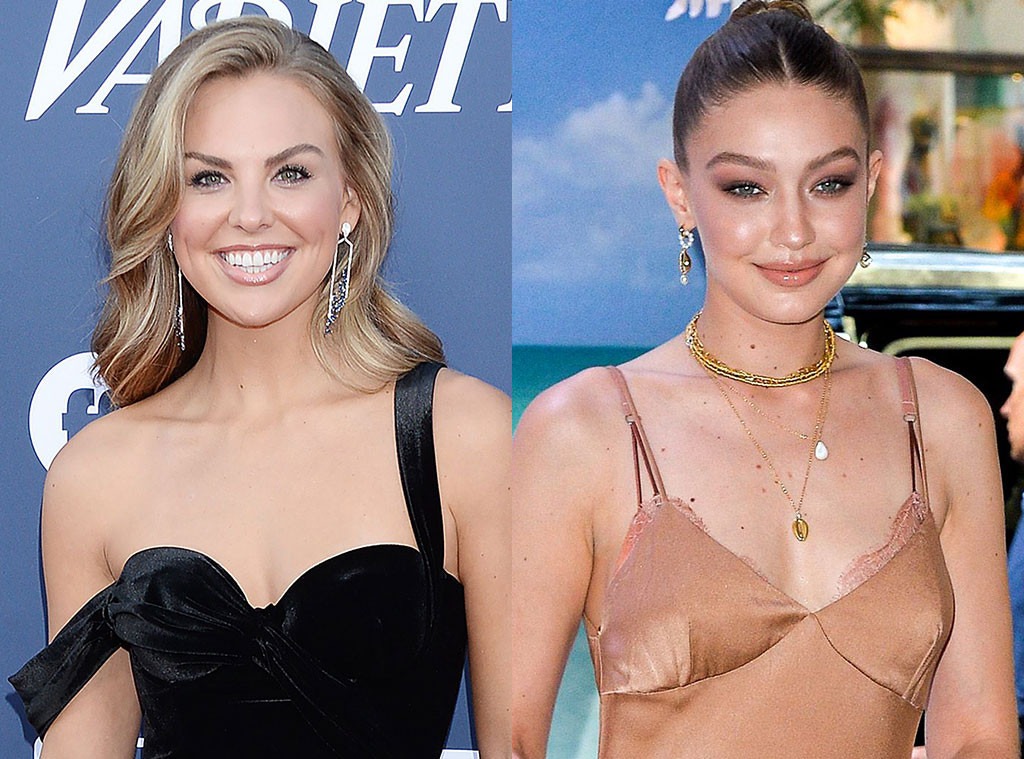 Broadimage/Shutterstock, Kristin Callahan/ACE Pictures/Shutterstock
Hannah Brown is over those Gigi Hadid comparisons.
The Alabama native made this perfectly clear in an Instagram post on Wednesday.
Yesterday, The Bachelorette star took to the social network to share a picture of herself walking the red carpet at Variety's Power of Young Hollywood event in Los Angeles. While many followers praised the reality star for her look, others compared her to the model.
"Honestly, you're hotter than Gigi. I said it," one follower wrote in the comments section. "I love her but WOW."
"Gigi would look better in this dress," wrote another.
Finally, enough was enough, and Brown returned to the social network to send a message to her fans.
"I am forever so thankful for the love and support you all show me," she wrote via Instagram Stories. "However, supporting me doesn't mean you have to compare me to anyone else. I want to make sure that we are all remembering to uplift other women and not tear them down. XOXO, Han."
The comparisons came shortly after Hadid was spotted hanging out with Tyler Cameron—the season 15 runner-up who had spent the night at Brown's place just days before.
While Brown said Cameron has "every right to do whatever he wants," she admitted his behavior was "a little confusing."
"We are not dating dating at all," she said on the Bachelor Happy Hour podcast. "We hung out, but we also had conversations of both, like, knowing that there's still something there. And when you are in the public eye, you do just have to be respectful of each other. Yeah, I wish I would've got a little bit more than two days. But, you know, it is OK."
For those who didn't watch last season, Brown sent Cameron home on the season finale of The Bachelorette. She ended up accepting a proposal from his fellow finalist Jed Wyatt; however, she called off the engagement after learning that he had been dating another woman before coming on the show. After reuniting with Cameron on After the Final Rose, Brown asked the Florida native if he'd like to grab a drink. He said yes. The two then hung out at her place, and he was spotted with Hadid, whom he met via Instagram, later that week.
In terms of Cameron's relationship with Brown, a source told E! News "it's probably not going to amount to much right now," especially because Brown is now in Los Angeles and it's "geographically challenging."
"Tyler is single and is going to date around," an insider said. "He's definitely not tied to Hannah or picking up where they left off on the show. He's having fun and not taking anything seriously. He's getting a lot of attention right now and is just going to see what happens."
It looks like fans will just have to stay tuned to see how Brown's journey to find love ends.